After a long week of rain, for once the weekend was on our side, and Saturday was dry, if not entirely sunny. Although Porto isn't officially on the sea, it's close to it, and we wanted to see the beaches and coastline we had heard so much about
Foz do Arelho is about 5km from the centre of Porto. You can get there by bus or tram, or, if you've spent a long week sitting down working, you can walk, like we did. There is a lovely riverside path along the Douro, and it was full of cyclists, joggers and walkers.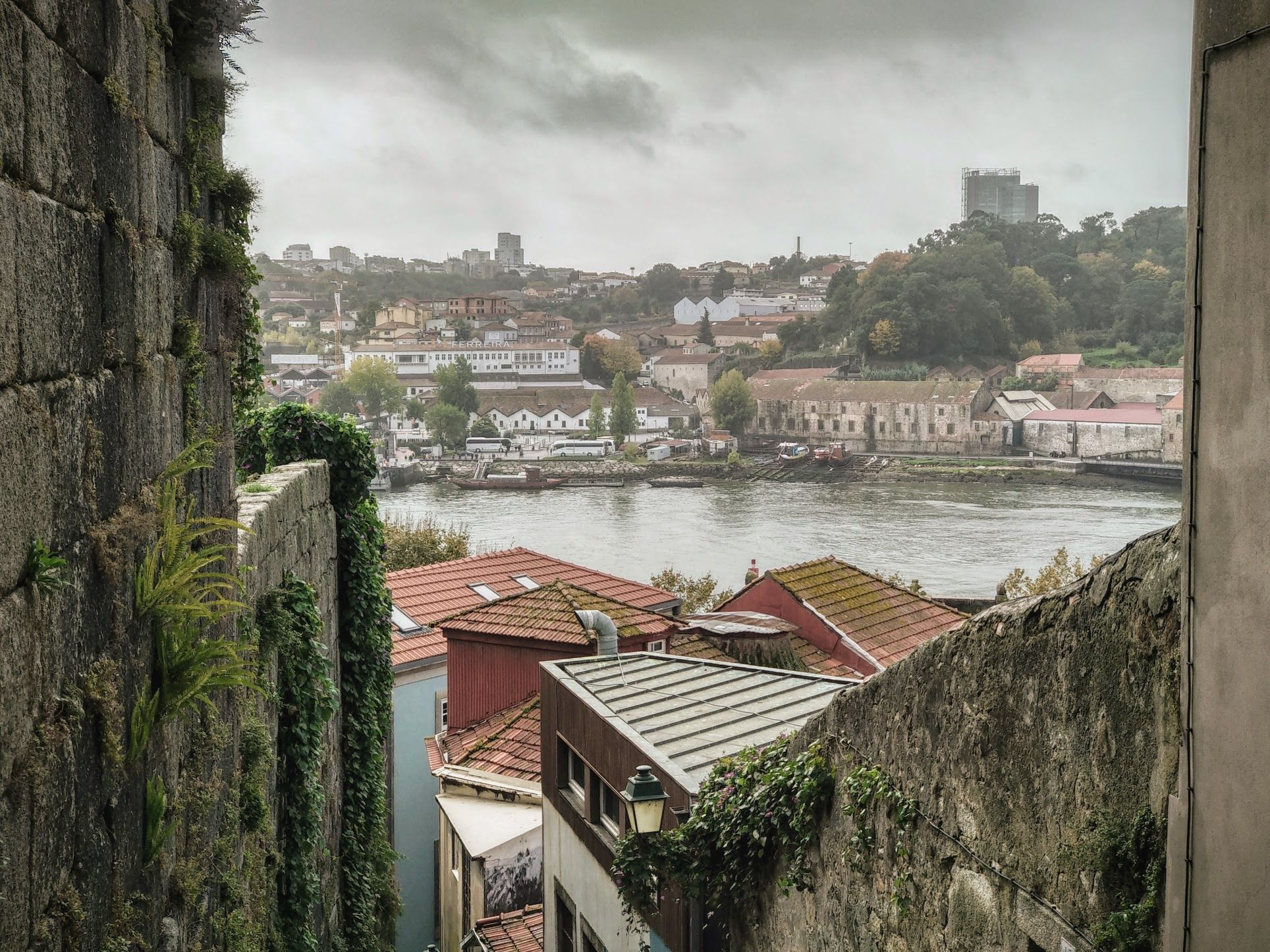 Foz is at the mouth of the Douro. Our guidebook told us it was known for its watersports, in particular windsurfing, but the day we visited, there was one solitary sailboat on the river.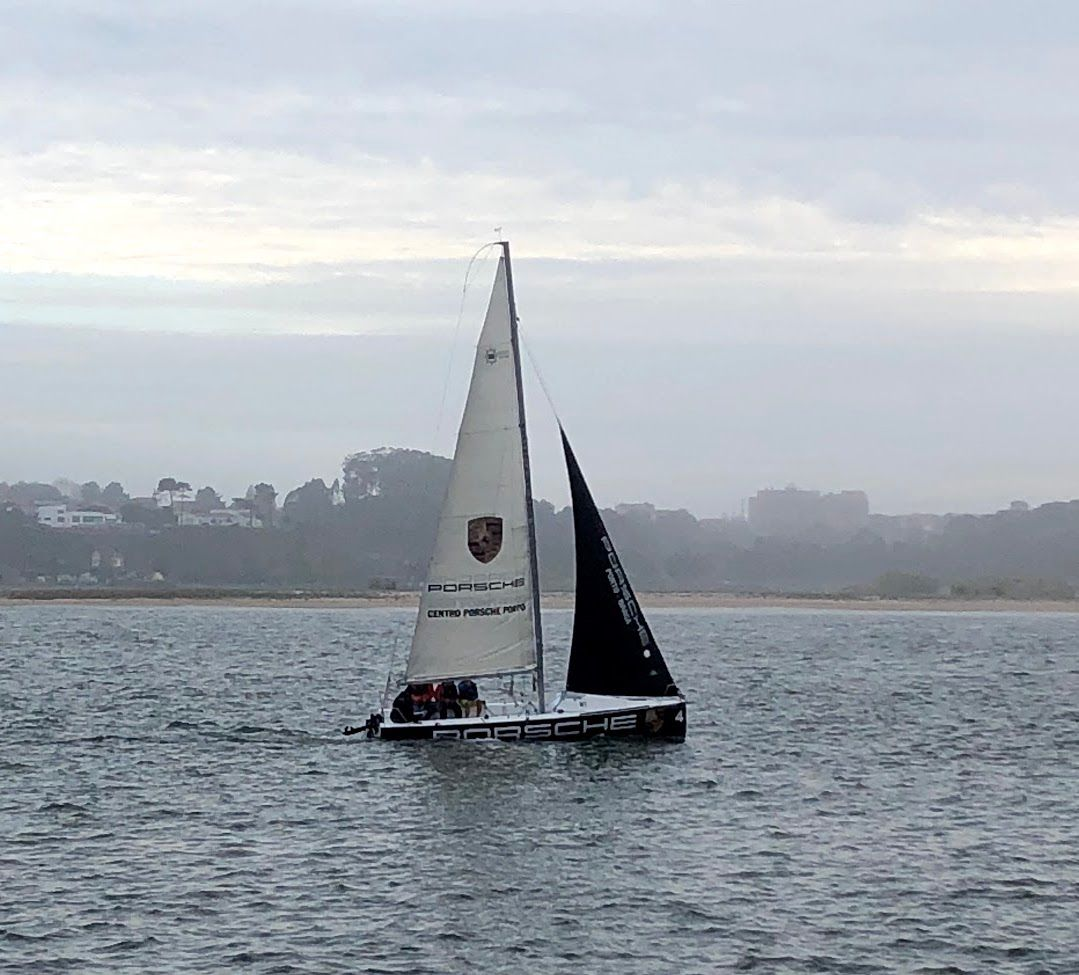 When we reached Foz, it became clear why this was. The Atlantic ocean was lashing over the sea walls at the river mouth. The waves were massive and we spent ages sat watching them, before walking along the beach. It was hard to imagine that just a couple of months ago, this place was a spot for sunbathers.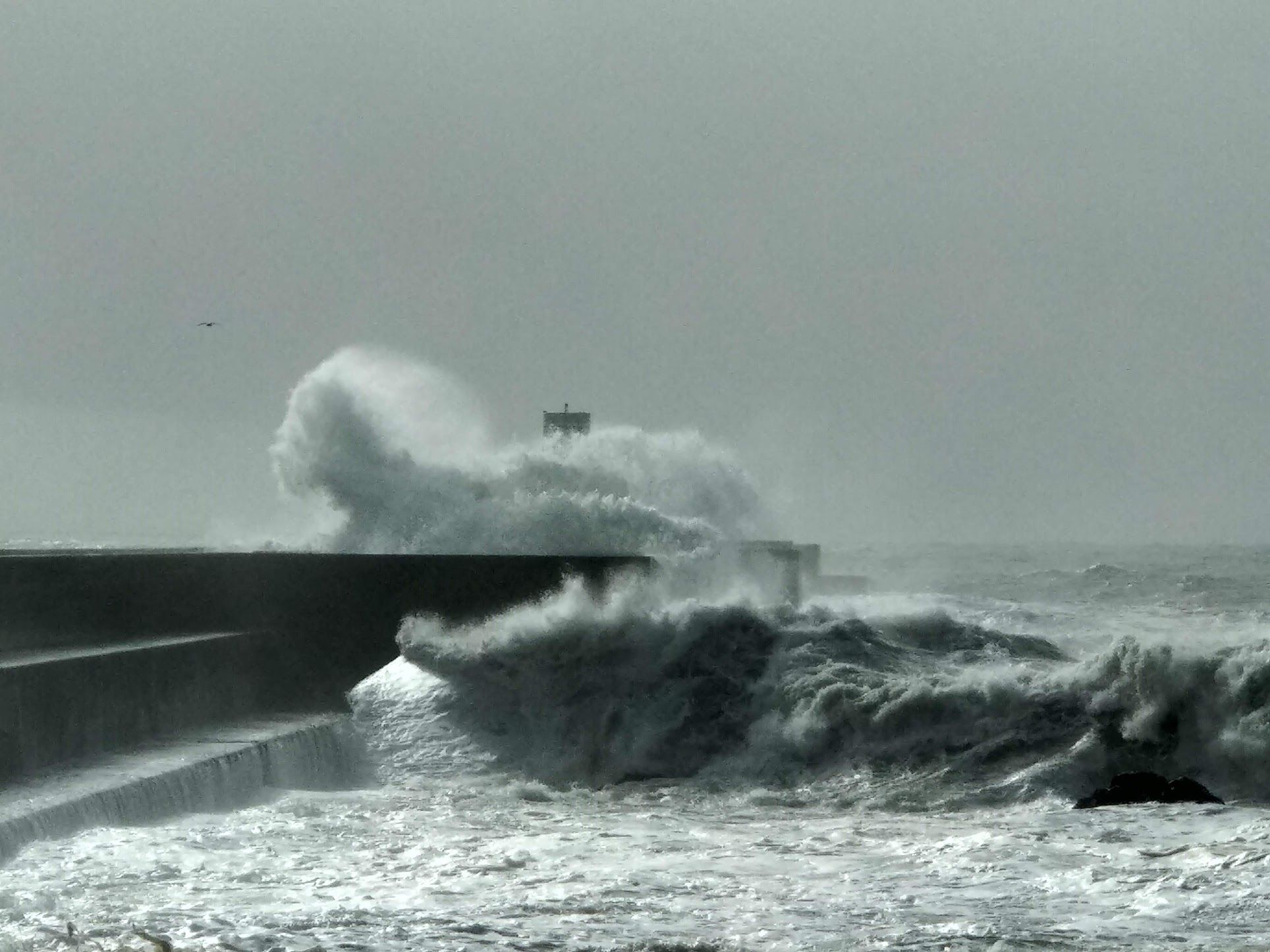 We were starving after our walk, so we started looking for something to eat. Foz seems to have an abundance of tasty restaurants. We went to Casa Aberta, a grilled meat restaurant, which was delicious. I would recommend the chicken, but I'm sure everything else on the menu is equally great.
After lunch, we strolled around the back streets of Foz some more. There were plenty of nice houses, and, as in the rest of Porto, more than a few cool ruined buildings.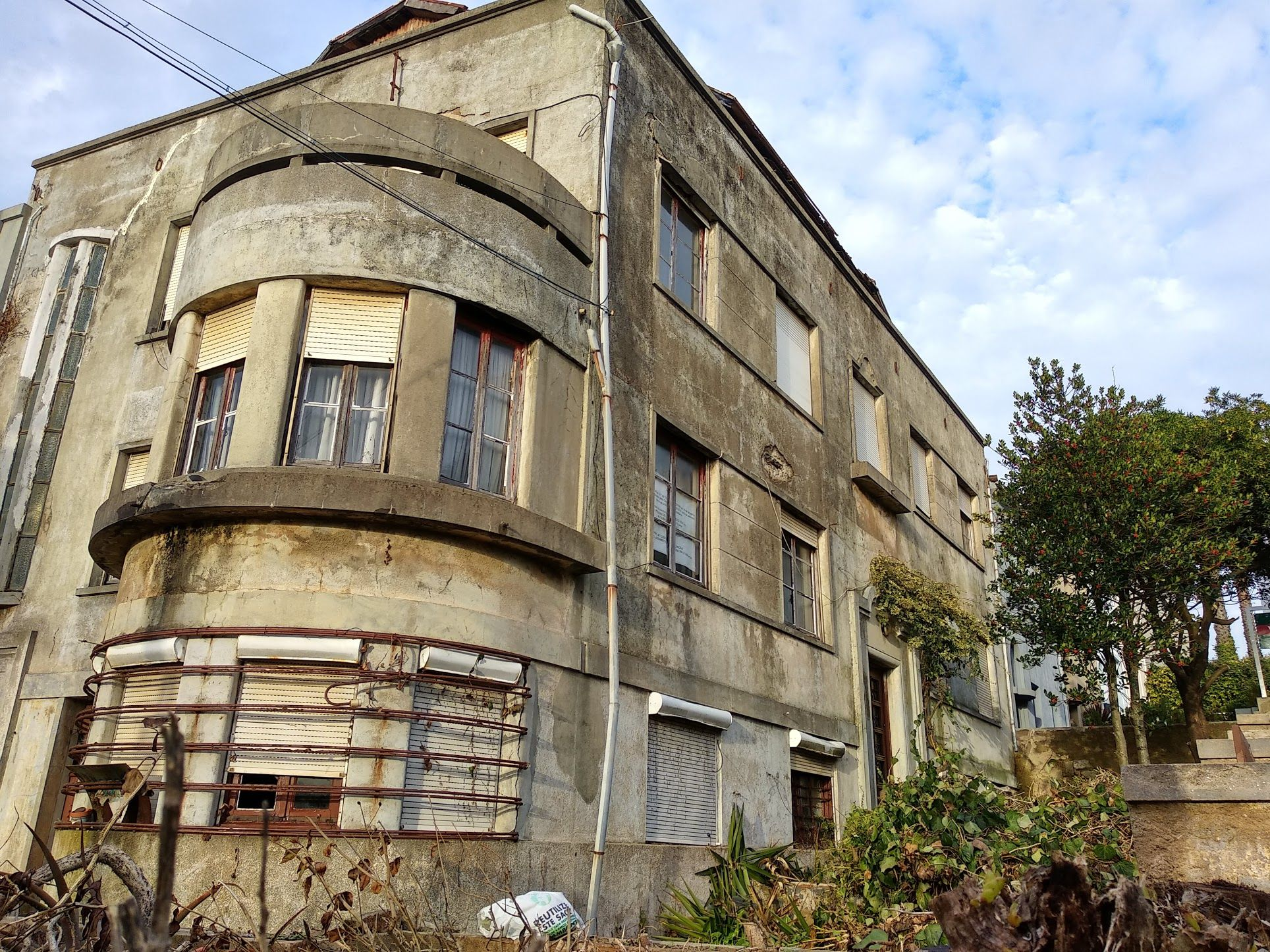 There is a modern art museum in Foz too, but we wanted to stay outdoors, so we headed back to the riverside to catch the Ferry over to Afurada. It's just on the opposite bank of the Douro. The ride costs €2.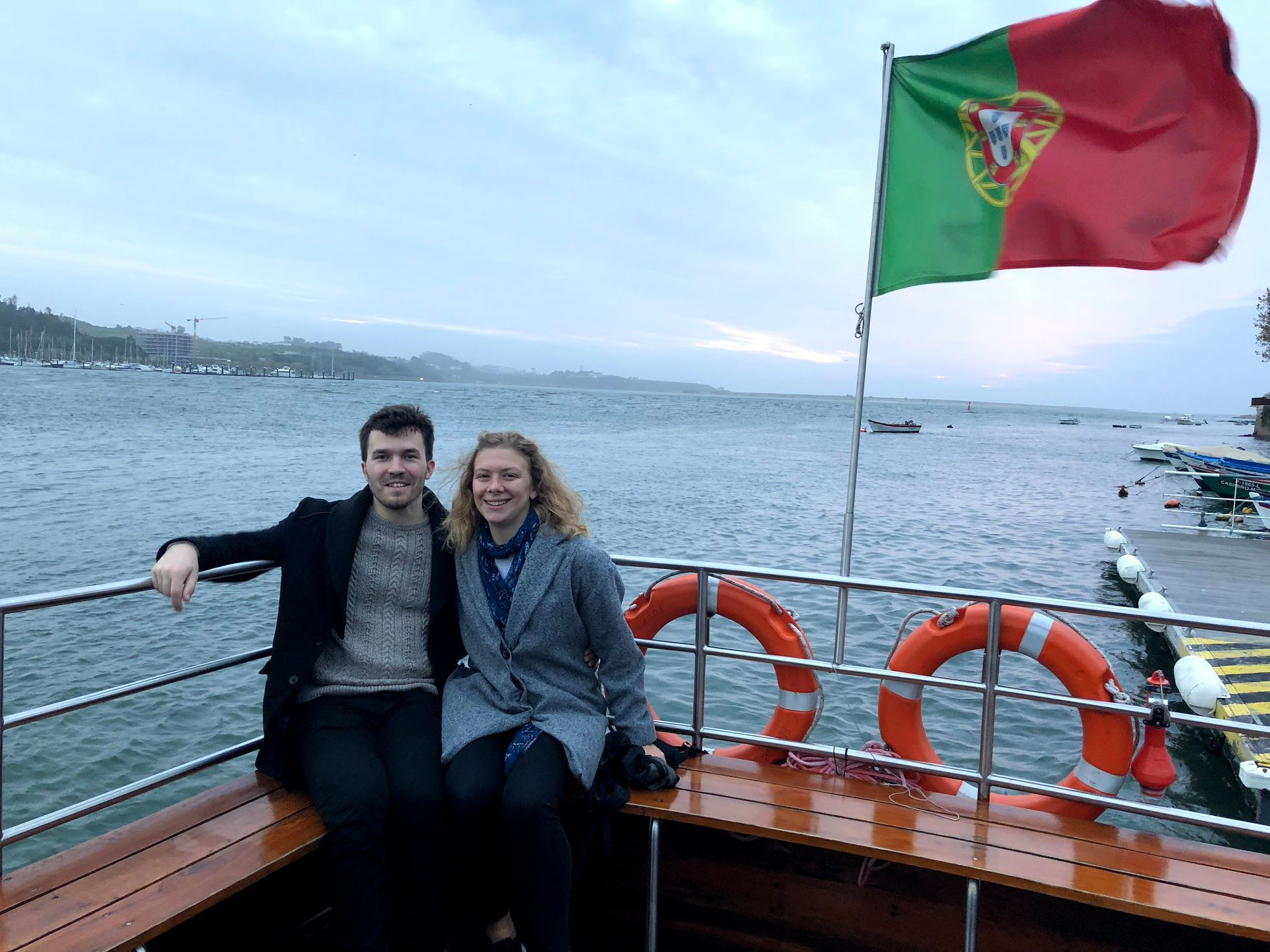 By the time we crossed the river it was getting dark, so we didn't take any pictures. Alfurada is an idyllic little fishing village with beautifully tiled and preserved houses and streets. In comparison to Foz, it was also incredibly busy. The streets were alive with locals in the cafes and bakeries, and lots of the houses had their front doors left open so you could see into the kitchens and living rooms. It felt like we had just stepped back in time a hundred years.
After exploring Afurada, we headed back along the south bank of the Douro to Porto. This side is much less built up, but we were rewarded with great views of the city, and a celebratory glass of port at the end.
We didn't want to do a full Port tasting again, so we went to a lovely wine shop in a quiet alleyway away from the riverbank. Then, Port drank, we mustered the strength to climb up the hill and back to our apartment.