Croatia
A Summertime Guide to Zagreb
More than just a stopover on the way to the Croatian coast, Zagreb is the perfect spot to soak up some summertime vibes.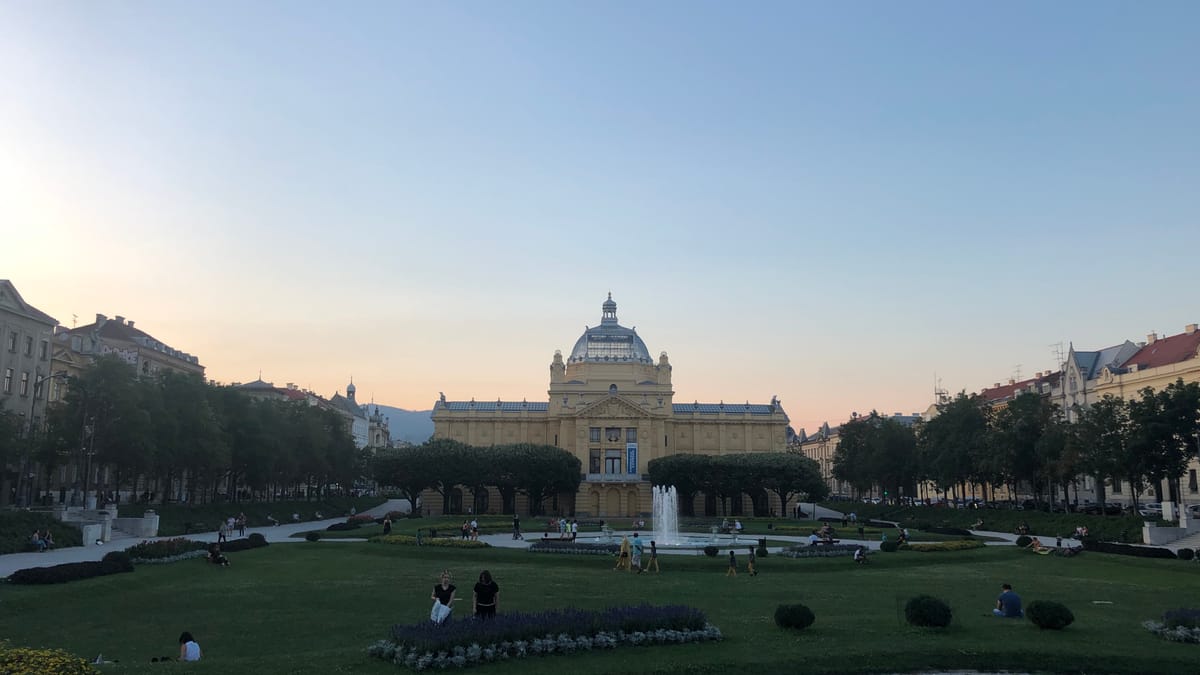 Table of Contents
Why visit Zagreb in the summer
Sunny days
Rainy days
Coastal trips
What to eat and drink
Where to eat and drink
Summer reads
Why visit Zagreb in the summer?
"Oh you're going to Croatia in July? The beaches there are ah-maaaz-ing!" was a typical response when I mentioned our summer plans. When I explained we were actually visiting Croatia's capital Zagreb, which is a solid three hours from the coast, people seemed rather less convinced. In the UK at least, Croatia's capital isn't a popular tourist destination, even for a city break. Here are some reasons Zagreb is a great place for a summer trip:
It's not overcrowded
While hordes of summer tourists flock to the Croatian coast, in Zagreb, even during the holidays, the crowds are manageable, there is plenty of accommodation, and it isn't particularly expensive.
Great Nature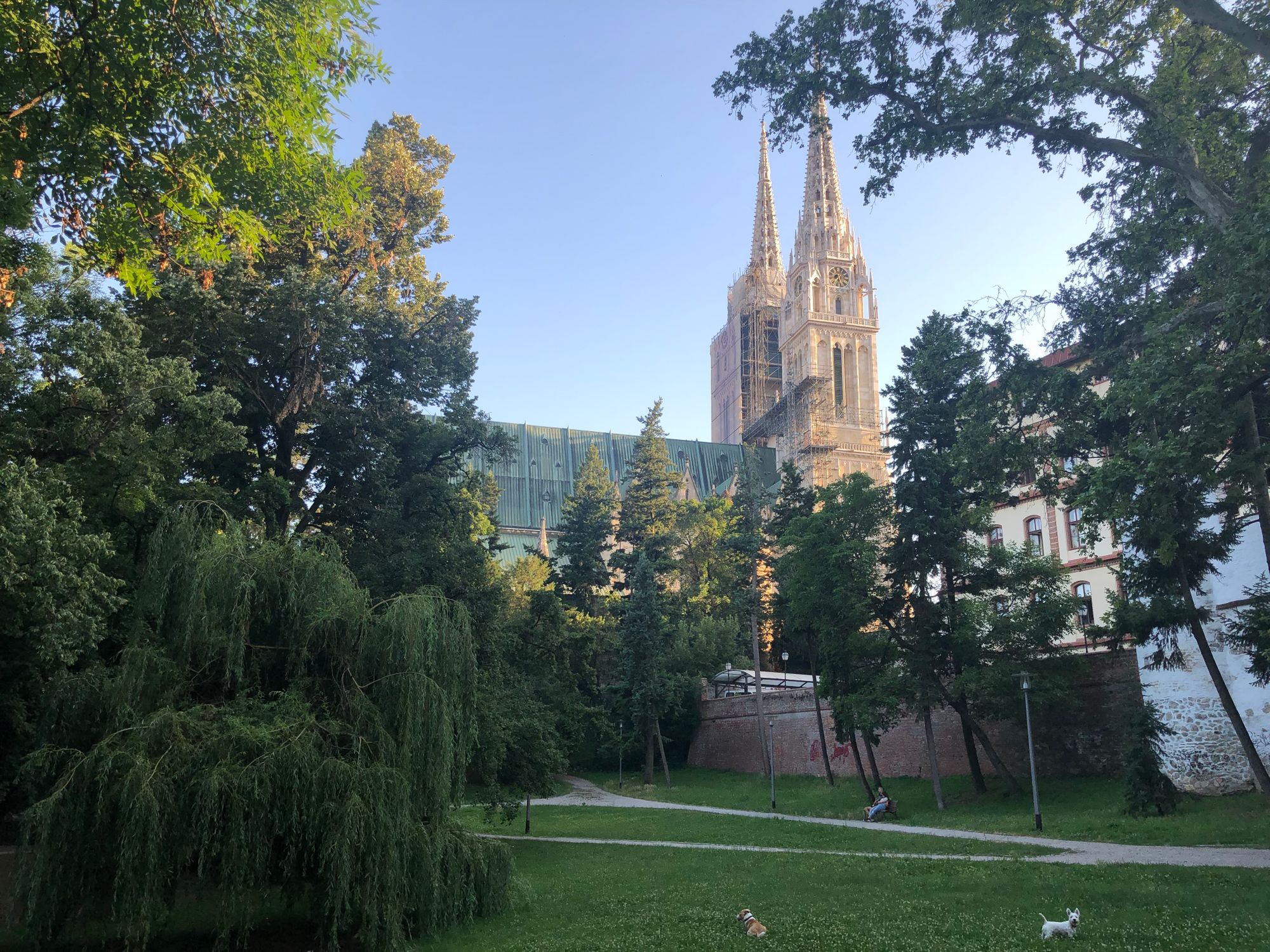 One of our favourite things about Zagreb was the amount of greenery around every corner. There are an abundance of beautifully manicured parks to while away lazy afternoons with a book. Dubravkin Put, a forest inside the city in the perfect spot for a stroll or a jog, and for longer excursions, Medvednica National Park is just a few km away.
Summertime vibes without the crowds
As somebody who has spent most of my life enduring the cold weather in the North of England, I'm convinced that places which often have cold and wet weather go out of their way to make summer even more special. Zagreb is definitely one of these places. While we were there, there were a whole host of outdoor events, such as daily street food markets, the Zagreb Classic (a series of outdoor classical music concerts), outdoor cinemas and live music all over the city.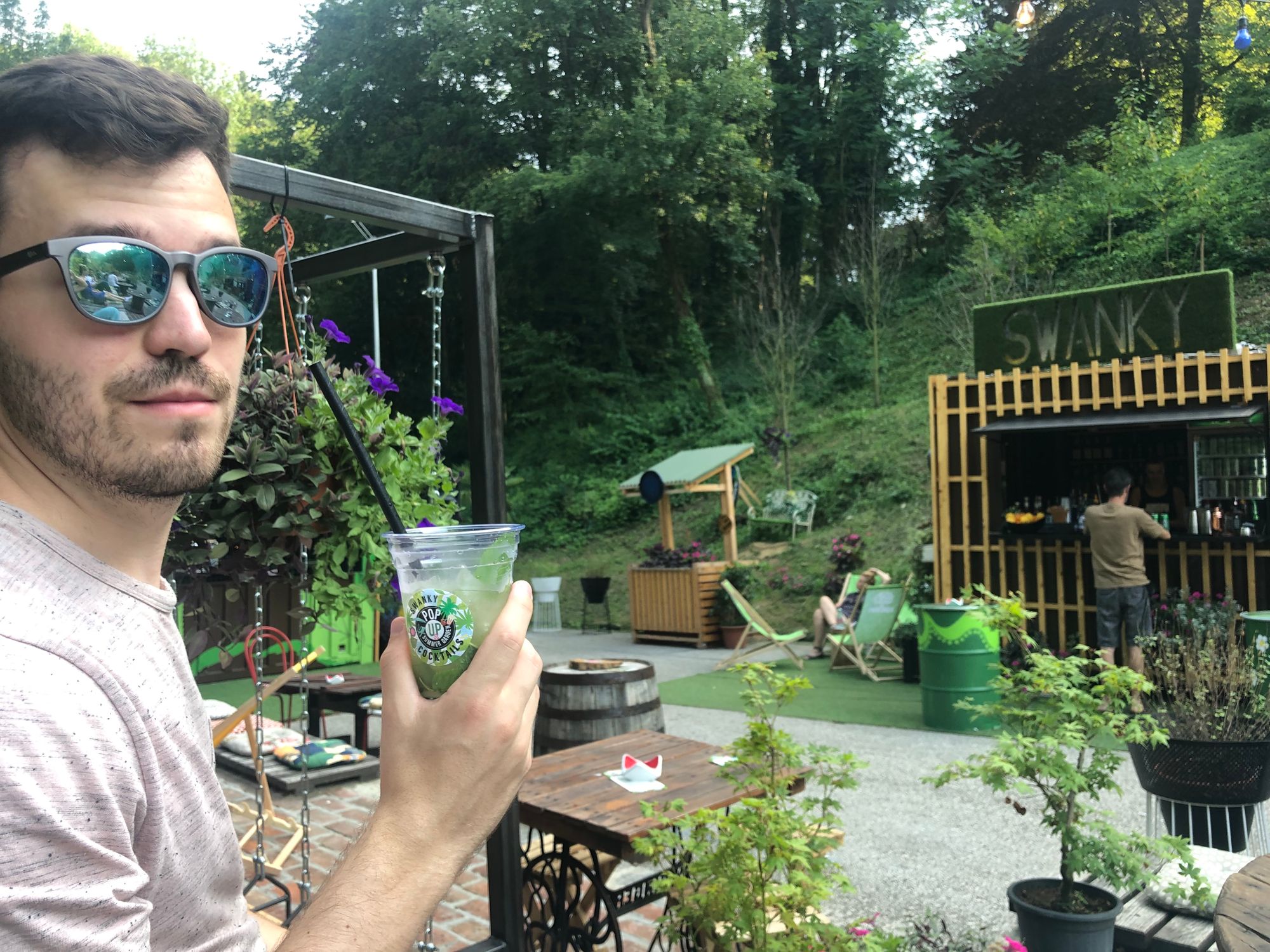 What makes Zageb better than London or Berlin for going to outdoor events is that they are all within walking distance and aren't overcrowded. If you go to enjoy the "Zagreb Summer Garden", you won't have to spend the evening fighting to get served the bar, then hovering around tables hoping to spot a vacant seat. You will simply order your drink at then sit at the nearest empty table. It's really very civilized.
To check out what events are going on, we used TimeOut Croatia.
Lakes for swimming
When temperatures rise, Jarun lake, a large man-made lake with pebbled shores to the South of the city, is a great spot for a refreshing swim, followed by a mojito in one of the lakeside bars.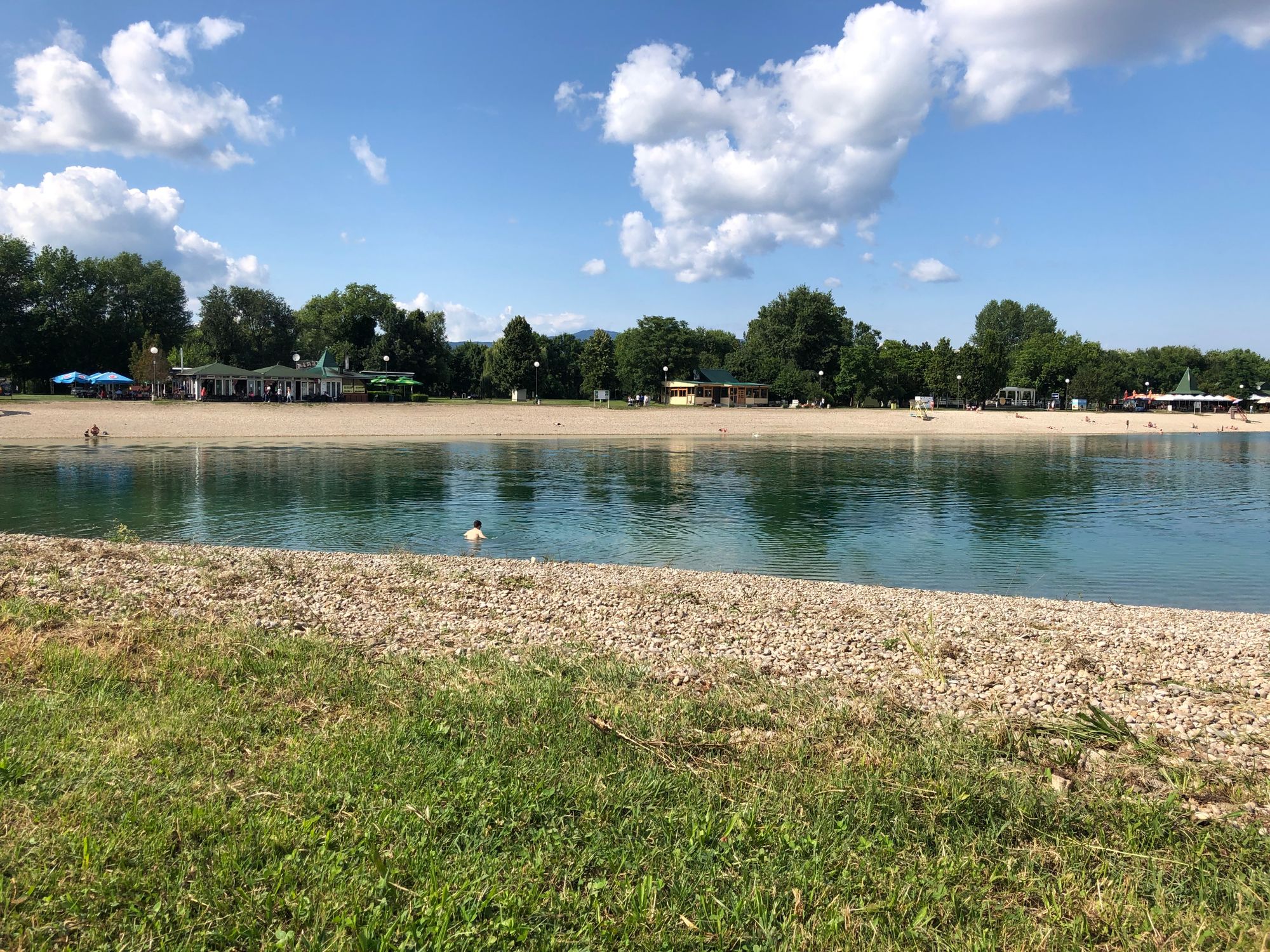 On Sunny Days
Wander around the city
Stroll around lower town, stopping for a mid morning coffee in one of the city's many cafes , checking out the magnificent Opera House and art galleries, built when the city was part of the Austro-hungarian empire, and perusing the shops around Ban Josip square, before admiring the Cathedral and heading to the central market to pick up fresh cheese, meats and fruit for a picnic.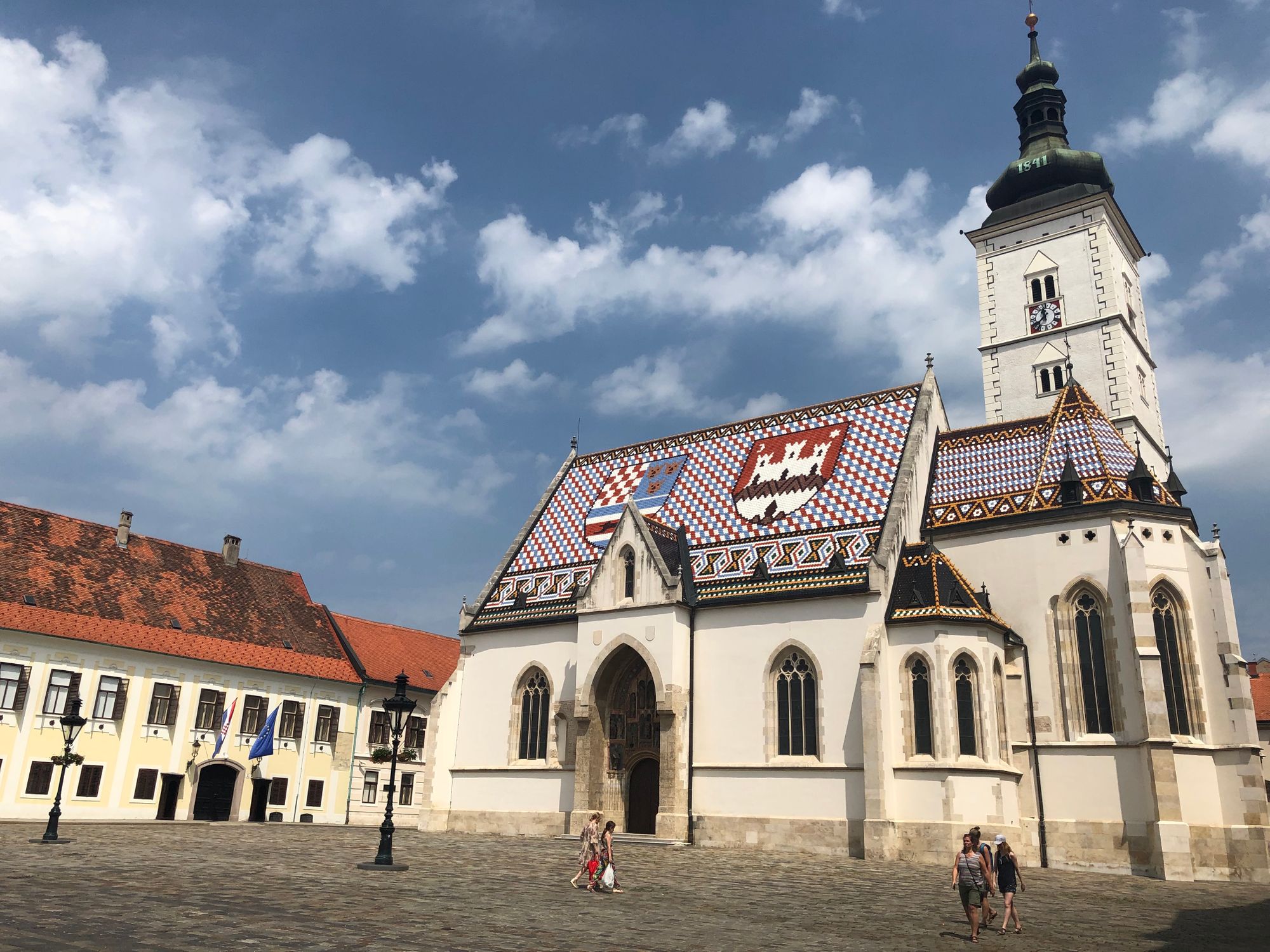 Walk through the recently opened Gric tunnel and climb up to the upper town to see the main square and Croatian parliament buildings. If you're lucky, you might even see a changing of the guard. Spend the evening on Zageb's liveliest street, Ivana Tkalcica.
Hike Medvedgrad / Medvednica National Park
Medvedgrad is easy to spot - a stripe of grey amongst the green hills behind Zagreb. This fortress is over 800 years old, and during its 300 years of use it was never invaded. As we climbed up through the woodland to get there, we could see why. The hike to the castle is well signposted and takes about 45 minutes from the entrance to Medvednica mountain near the village of Šestine. We added a further hour each way by hiking from Zagreb itself, but the path is rather flat and boring - next time I would take the bus directly to the park entrance.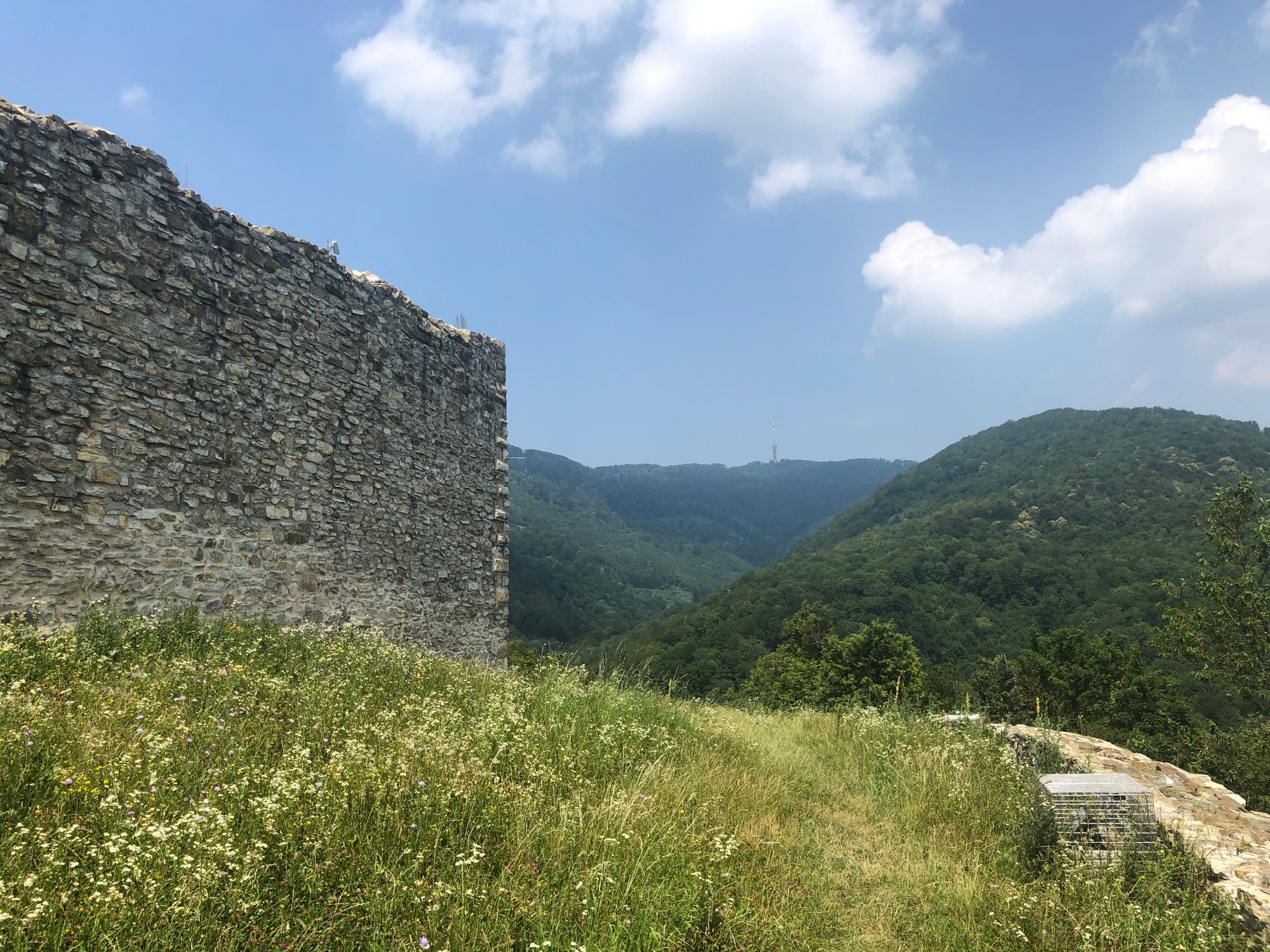 There are several hiking routes to choose from, but we had our sights set on the castle. The trail is uphill through old woodland and is shaded, with the odd view of the Medvednica Mountain through the trees. The views from the castle itself are as great as you might expect - right across the city. However, when we visited (July 2019) Medvedgrad was undergoing restoration work and wasn't accessible. If you are interested in actually visiting the castle, check it has reopened before you hike.
Mirogoj Cemetery
This enormous old cemetery is well worth a visit. The dramatic domed entrance gates, flanked by elaborate tiled arcades, is perhaps Zagreb's most unique building. The cemetery is the resting place of many of Croatia's famous citizens, as well as several war memorials and is a lovely calm place for a stroll.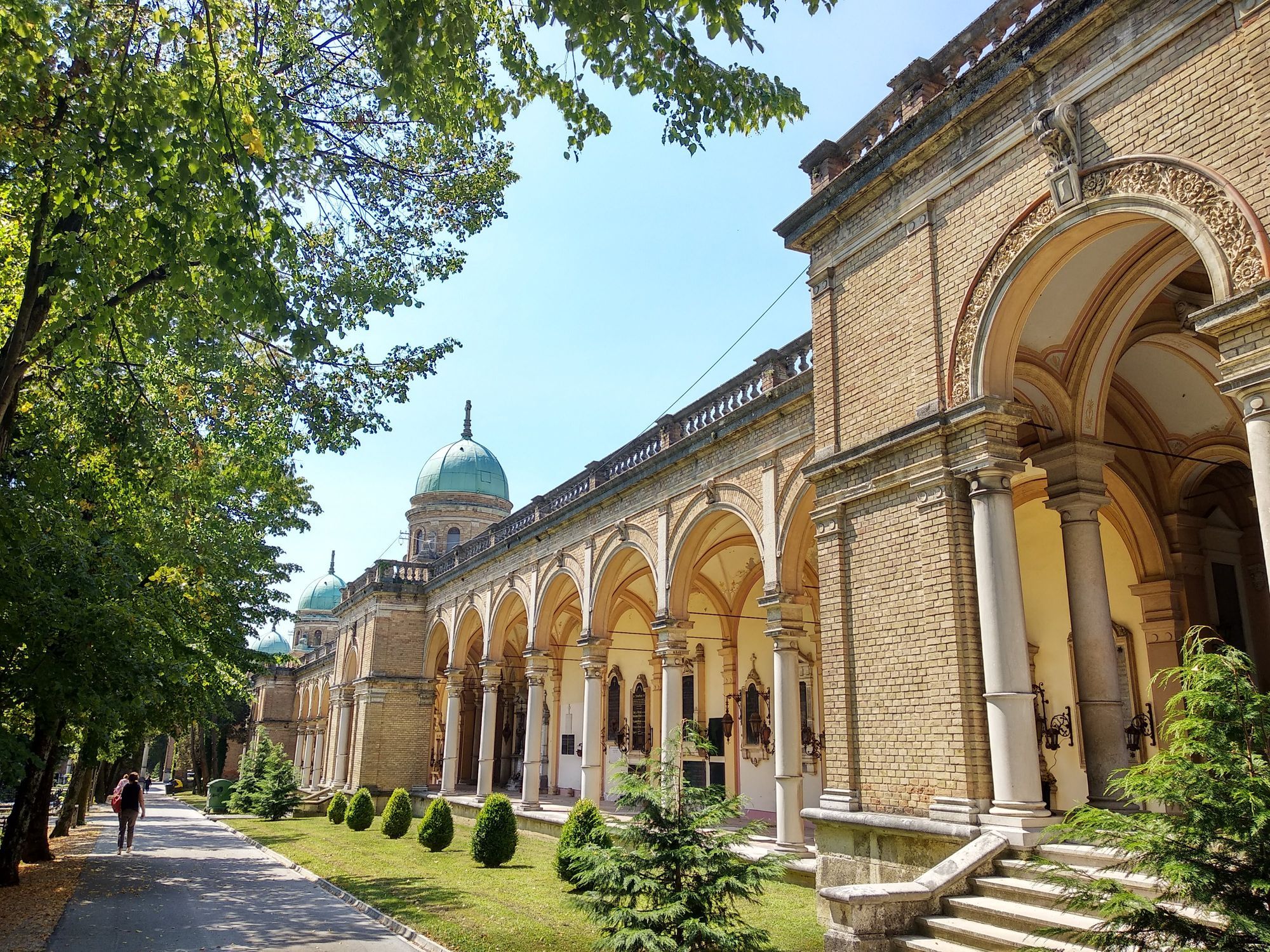 On rainy days
Zagreb History Museum
When we visited this museum it was so deathly quiet we wondered if it was closed. The first few rooms are fairly dire - a discussion of the archeological finds they discovered under the museum, and small fragments of pots. However the second floor is great. Focusing on Zagreb's social and political history, it has rooms dedicated to reconstructing old shops and salons, elaborate military costumes and a treasure trove of old photos from the nineteenth and twentieth centuries. Definitely worth visiting if you are curious about the city's history.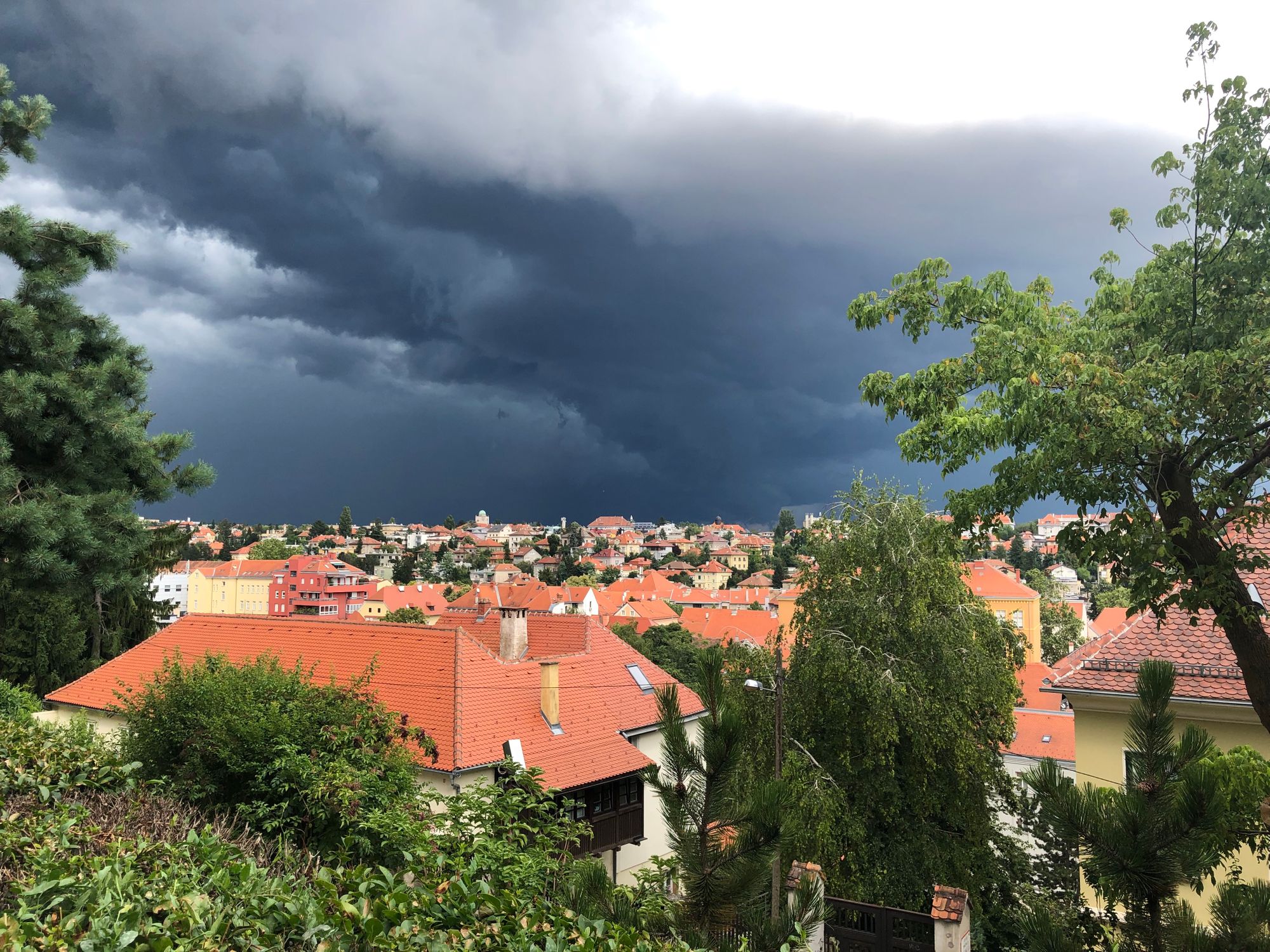 Museum of Broken Relationships
Zagreb's most intriguing museum was once a touring exhibition that found its home in the Croatian Capital. People from all over the world submitted objects and stories from relationships that have ended, to the museum. They range from the funny - a box of pizza mix symbolising a new regime of healthy eating, to the tragic - a wedding dress unworn after someone's fiancé died in a terrorist attack. It's a wonderful and thoughtful look into human nature, and well worth a visit. The museum shop is also excellent. It's "bad memories" eraser is apparently a bestseller.
War photography Museum
This small but excellent photo gallery contains a selection of images taken by Croat, Serb and international photographers during the conflict in Croatia between 1990-1995. Its motto is "War belongs in a museum," and after viewing the exhibition, you won't disagree.
Trips to the Coast
Zagreb may not be on the Croatian coast, but as the country's capital, it is very well connected. Whether you want to go away for a few days for a weekend during a longer stay in Zagreb, or combine your summer city break with some beach time, you will have no problem.
Internal trains in Croatia aren't particularly handy, but the coach services are excellent. We used a combination of Arriva and Flixbus services for our trips and were basically able to get anywhere we wanted at convenient times.
We did look at car hire, but found it was very expensive during the summer.
For a convenient coastal trip, do as the Zagreb locals do and visit Krk. Croatia's largest, and Zagreb's closest island is full of tourists and locals enjoying their holidays.
Travelling further afield onto the Istrian peninsula, Rovinj is a jaw-droppingly gorgeous walled coastal town. It spent significant amounts of time under Venetian rule. Today you still experience that influence through the restaurants serving authentic Italian dishes and the charming buildings.
What to Eat and Drink
This a hearty croatian dish made by baking dough with soft cheese. The place to try it is sitting in under the fairy lights in the courtyard of La Štruk.
Kajmak/Kaymak
Take the creaminess of fresh butter, and mix it with the taste and texture of a soft, crumbly cheese spread, and you get Kajmak. It's the stuff picnics and afternoon snacks are made out of, and is absolutely delicious spread on some crusty bread. You can find it in the supermarkets, but the best place is to go into the cavernous central market building and buy it fresh from the dairy product sellers.
Rakia
This traditional plum brandy is widely available in bars and restaurants. It's tasty, but it's got a wicked kick.
Where to eat and drink
If you feel no visit to a place is complete without trying some traditional dishes, Staari Fijaker is the place to go. It's heavy wooden decor, suited waiters and hearty meaty dishes evoke the Habsburg empire days of the city. Get the goulash - it's top notch.
This restaurant serves phenomenally tasty Sri Lanken dishes. Try their signature dish Kotthu, a street food dish made from mashed up roti with egg, vegetables and meat. It's best to go for lunch though, as on an evening there is always a long wait.
This small restaurant takes inspiration from all over the world for its ever changing menu of fresh produce, producing dishes cooked in inventive ways. Probably the best meal we had in Croatia.
An ultra cool coffee shop and roastery with a lovely quiet terrace and a huge upstairs, perfect for working or just relaxing for hours. They don't serve food, but you are more than welcome to buy a cake from the shop opposite and bring it in.
Summer Reading List
For history buffs:
The Balkans, 1804-2012: Nationalism, War and the Great Powers - Misha Glenny
If you're interested in the long and complicated history of the Balkan states, Misha Glenny's history is the definitive book. It's not an easy read, but it's not an easy subject. Eye-opening and informative.
For adventure:
Eastern approaches - Fitzroy Maclean
A memoir which, if it was fiction, would be too incredible to write. Fitzroy Maclean started out as a diplomat in Paris in the 1930s, but, as WWII broke out, his adventures as a diplomat and soldier lead him to Moscow, the Caucus, Africa and finally to the nascent Yugoslavia as Tito's advisor. It's an astonishing tale.
For tourism tips:
As always, we relied heavily on the good old Lonely Planet for tourism recommendations during our time in Croatia.