Germany
Highlights from a long stopover in Berlin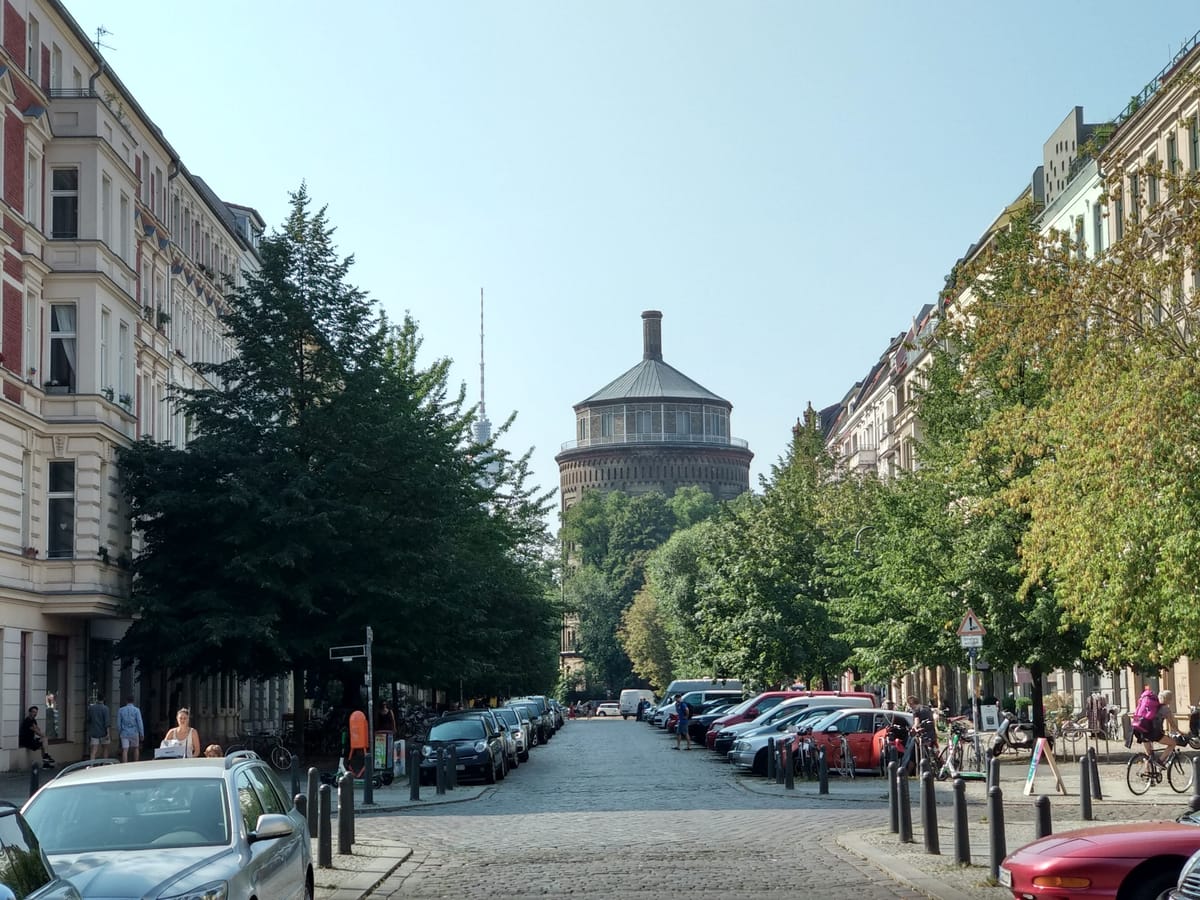 Berlin, as a centre of all things trendy and tech, with a pivotal role in twentieth century history, is one of those places that I've always wanted to go to, but never quite found the right moment. Nicolas had no interest at all in visiting, having already lived there for six months, but when we discovered we could do a stopover there between Corsica and Lviv, I persuaded him we should extend it a little. That was how we found ourselves spending the last week of August in the German capital.     We ended up renting an apartment in Prenzlaurberg, which seemed like a great area. The low rise buildings with restaurants underneath reminded me a lot of New York.  Here are a few highlights from our stay:
Rick Steves Berlin Tour
My excitement about going to Berlin only increased when I discovered Rick Steves has a podcast walking tour of the city. It was the first thing we did and was predictably excellent, taking in a lot of big sites and helping me orientate myself in the city.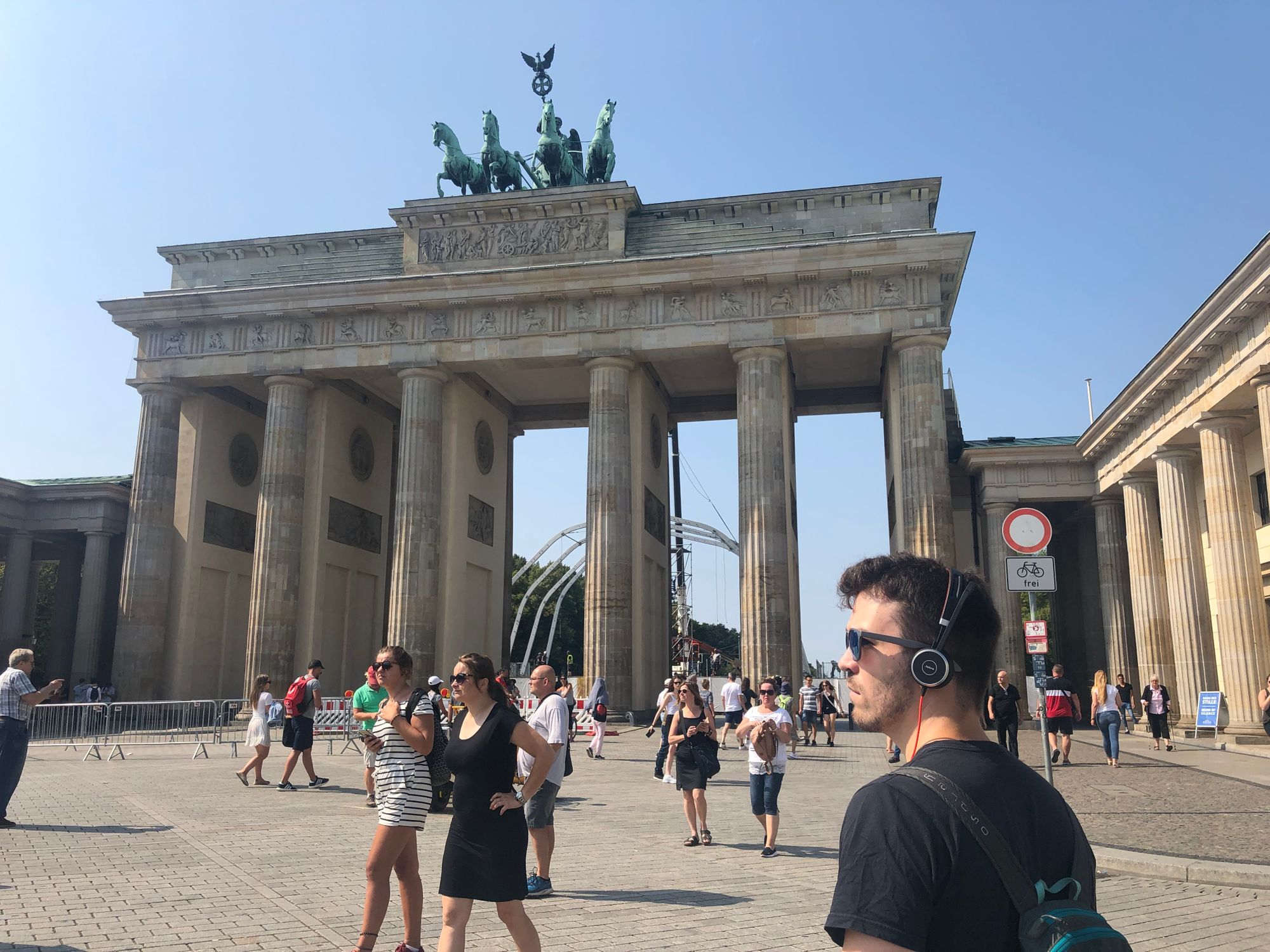 Karaoke in Mauer Park
Our first day was a blazing hot Sunday, so we went to the famously hip Mauer park to check out the sites. The park itself is pretty ugly, but the happenings more than make up for that. There is a flea market, lots of food stands and street performers. The highlight, however, was the weekly summer karaoke session taking place in the amphitheater. Normally I would rather stick pins in my eyes than listen to random strangers sing, but with a hilarious compare, and an enthusiastic audience of hundreds, it was strangely addictive and hugely enjoyable.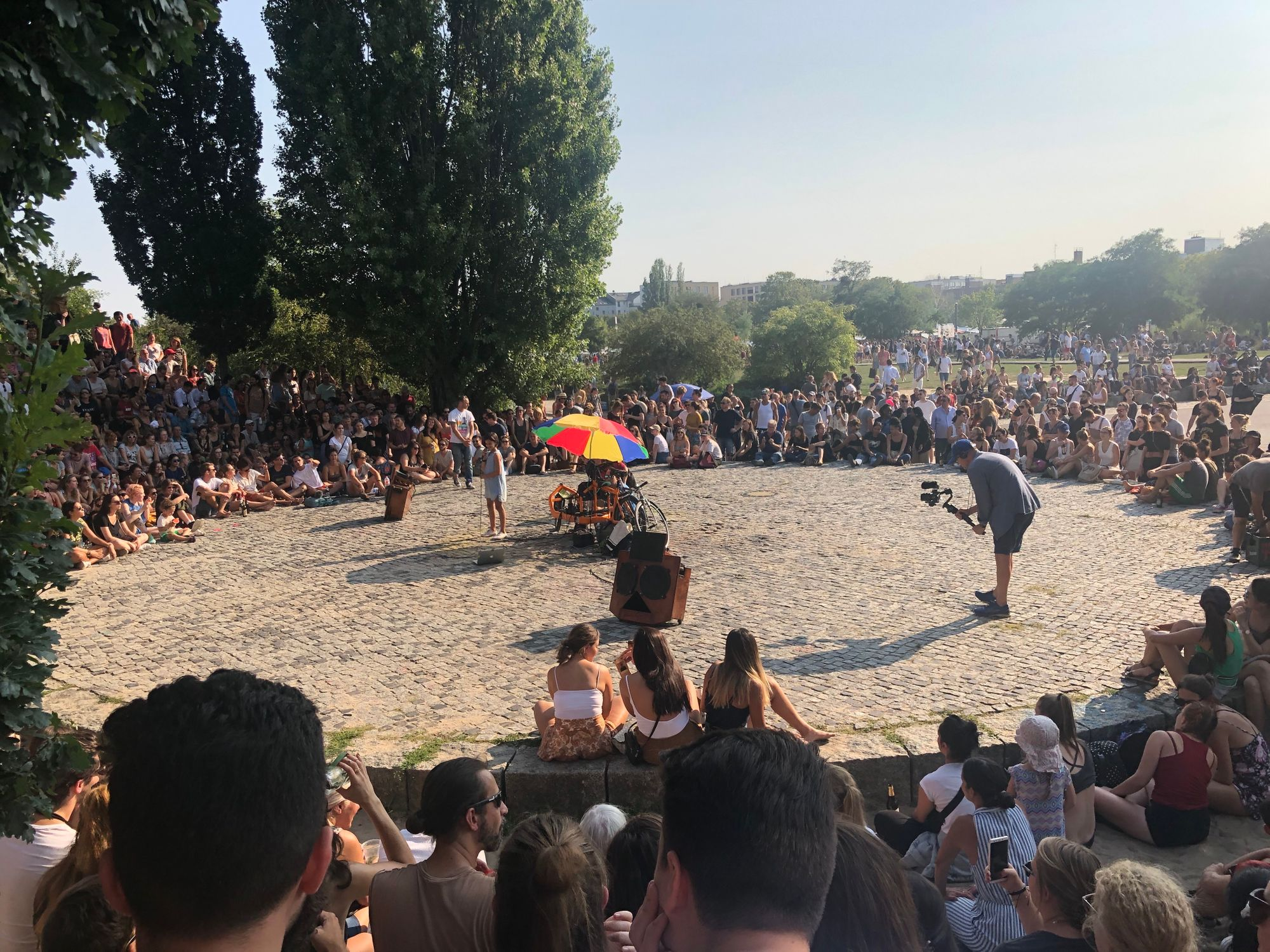 Karl Marx Allee
This giant avenue was the home of the great and good in East Berlin under Soviet Rule. It was built to impress, and I reckon it worked - the grandeur of the tiled buildings was completely mesmerizing.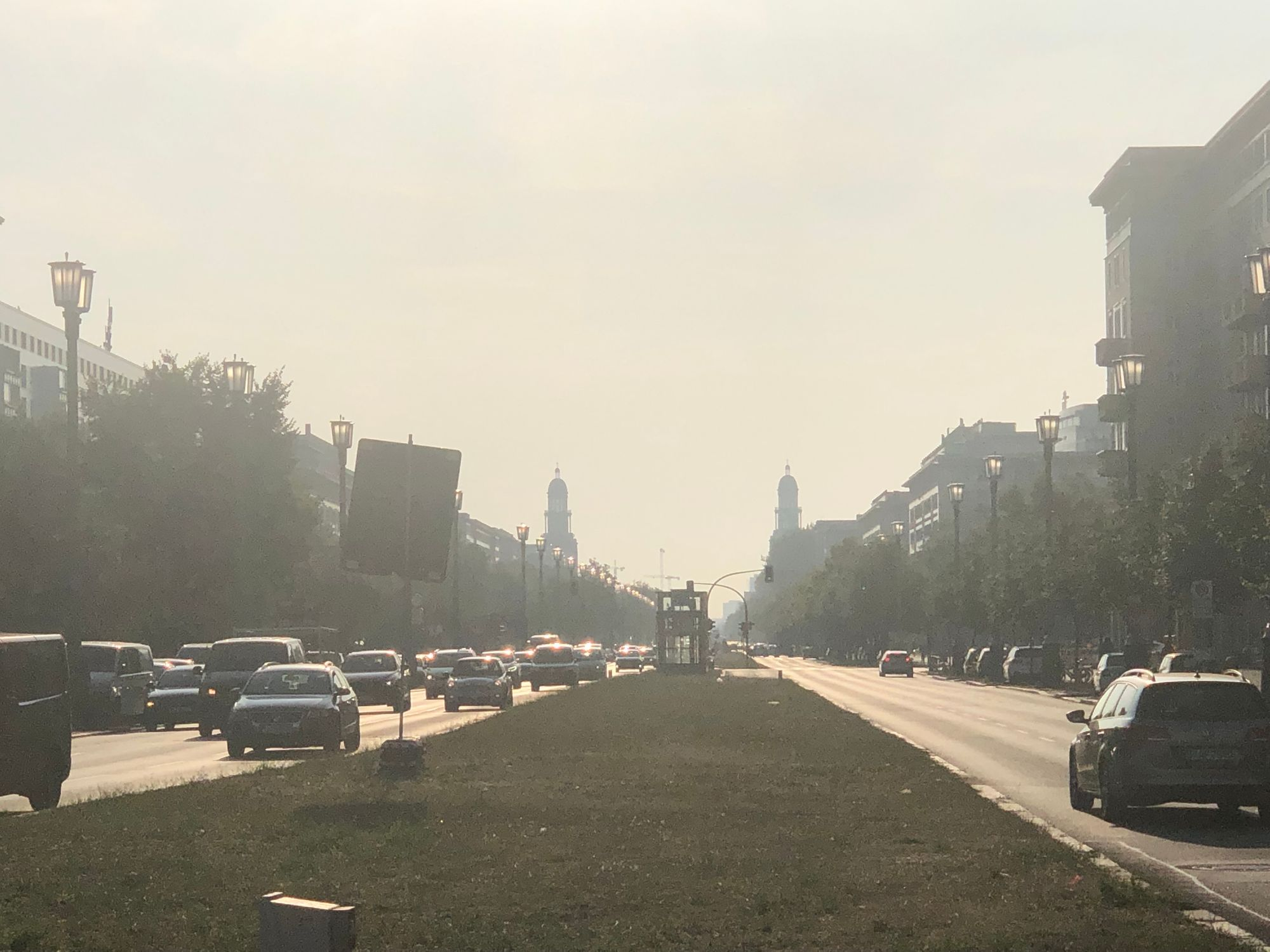 Berlin Wall Memorial and the East Side Gallery
Two very different sections of the wall, the Memorial is a really informative outdoor museum and memorial to the people who lost their lives trying to cross from East to West Germany. My favourite bit was the videos of people escaping into West Germany - absolutely surreal to watch.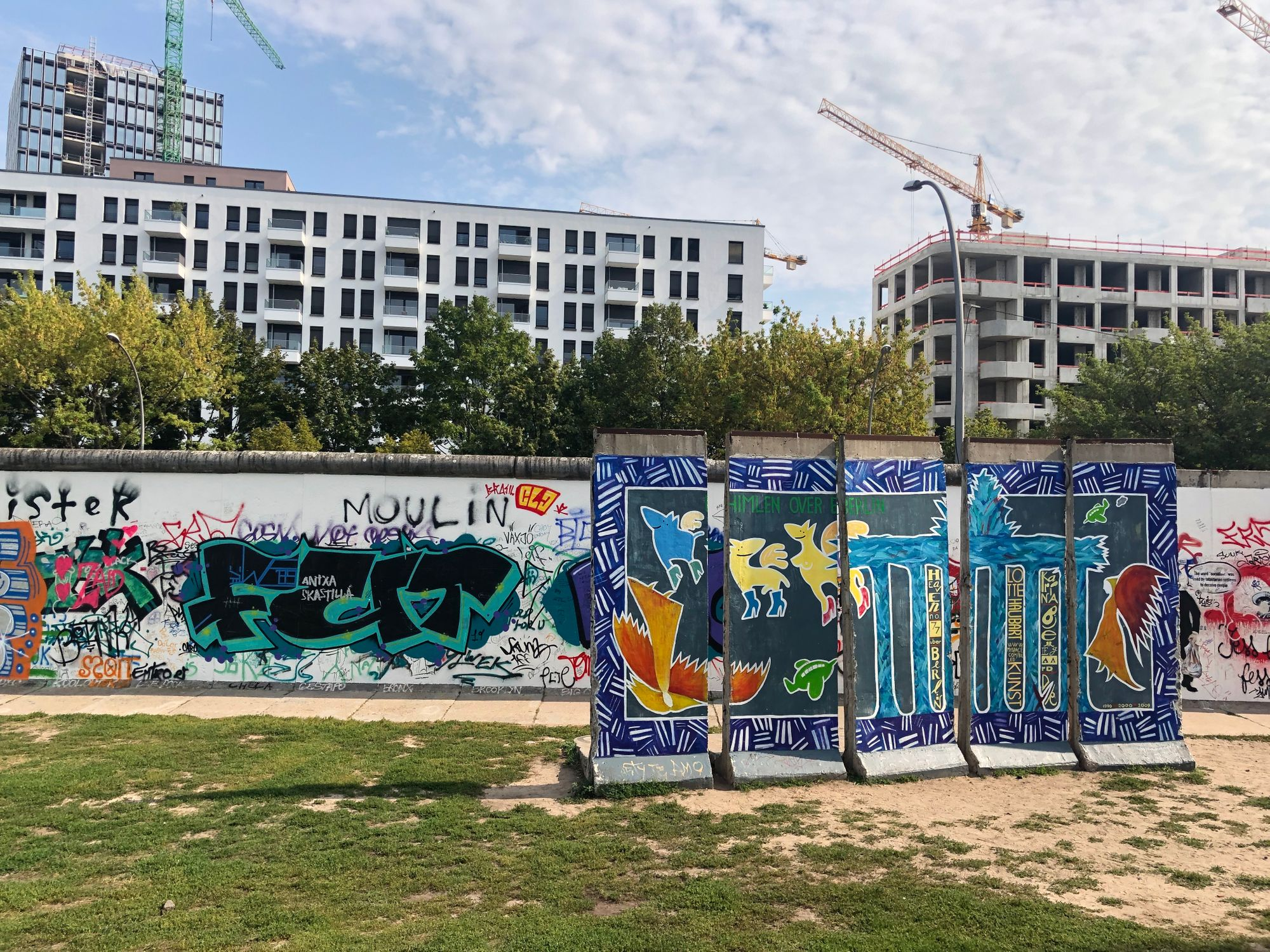 The East Side Gallery is long stretch of the wall given over to a series of murals by amazing graffiti artists. It's ultra-cool and a great way of preserving art and history at the same time.
Rhubarb Schorle
Rhubarb is one of my favourite foods and I would consider moving to Berlin just because of the availability of fizzy rhubarb drinks, sold in virtually every corner shop and restaurant. Sour, tangy and delicious. Why is this not a thing anywhere else?
Delicious Food
The food options in Berlin are incredible. We particularly loved the Asian Fusion restaurants all over the place. Two which stood out in particular were Unami  and 1990 Vegan Living.
Having barely scratched the surface of the museums and sites during our visit, I left feeling like there was a lot more to do and see in Berlin. I'm sure I'll be back, if only for more sparkling rhubarb juice!