Here's a question for you - what is Portugal's third largest city and where is it?
Of course the clue is in the title of the post. It's Braga, and it's an hour's train ride North and inland from Porto. For the bargain price of €3,20 each way, you can catch the train from Porto to a whole new city, which is exactly what we did at the weekend.
Braga is renowned for being a religious city and during Holy Week it is the place to be. We visited on a Sunday, and the town was full of bells chiming and people going to mass. There are a lot of churches in Braga.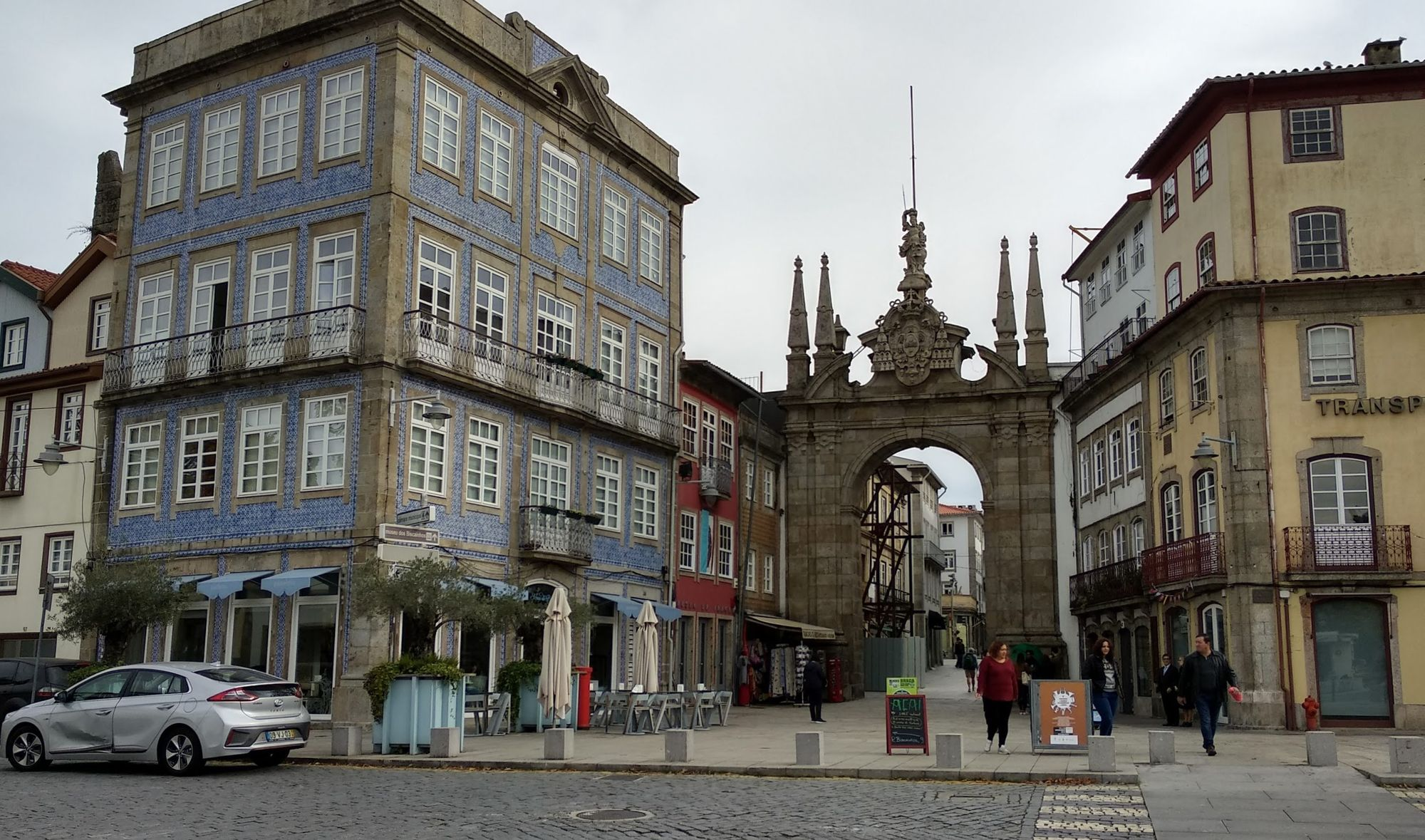 We started off exploring the town centre, which was full of narrow alleyways and elegant gardens. Given that it was a Sunday, lots of the shops were closed, but we decided to amuse ourselves with an impromptu hike to a nearby church called Bom Jesus (in retrospect we realized this is the area's biggest tourist attraction).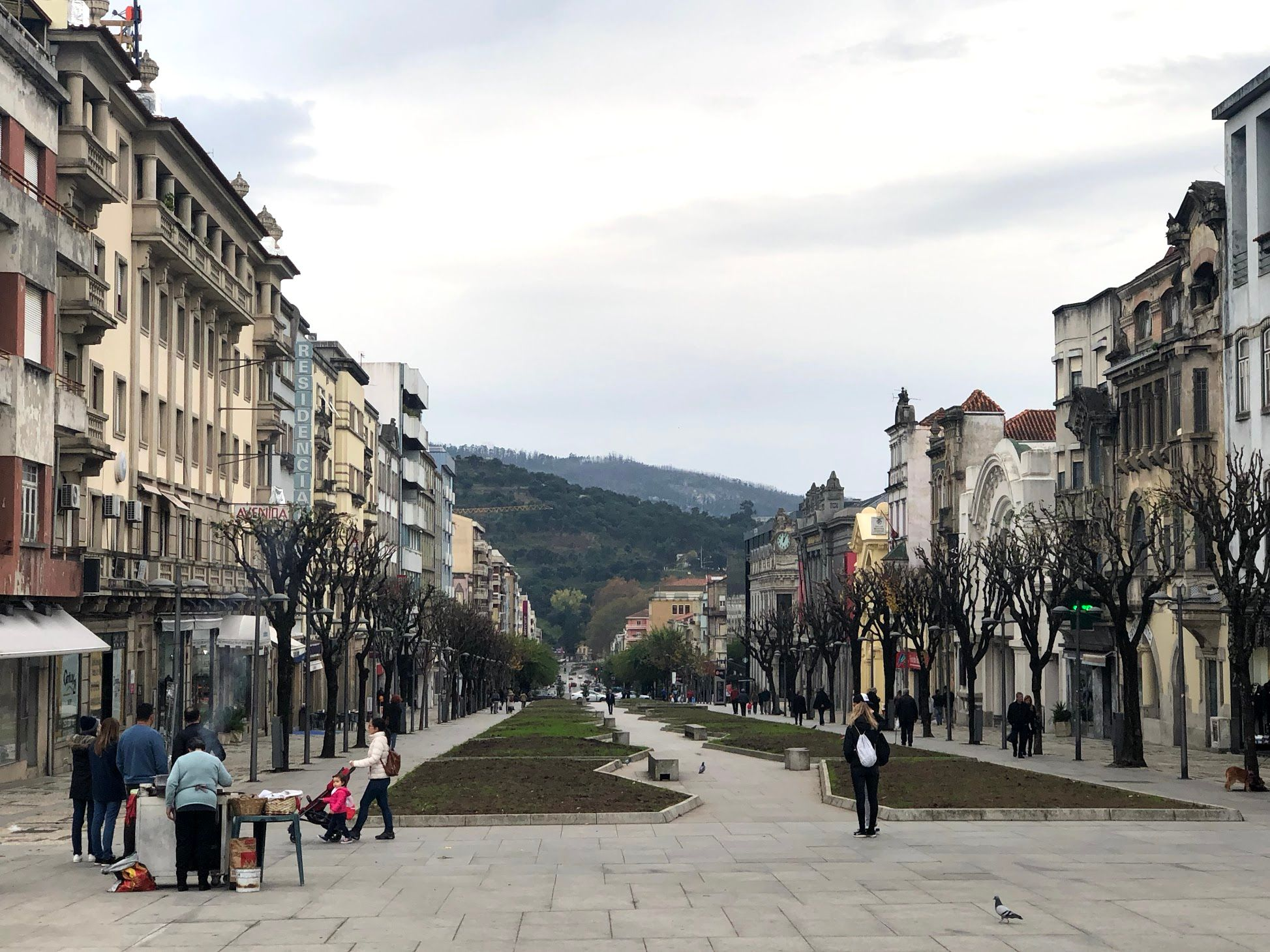 Bom Jesus do Monte is an 18th century church built on a hill about 5km from the centre of Braga. There is a bus service from the centre of Braga, or if like us you are too impatient to wait for a bus, you can walk there.
The church itself is nice enough, but Portugal has a lot of fancy churches. What really makes it worth visiting is the elaborate Baroque staircase leading up to the church.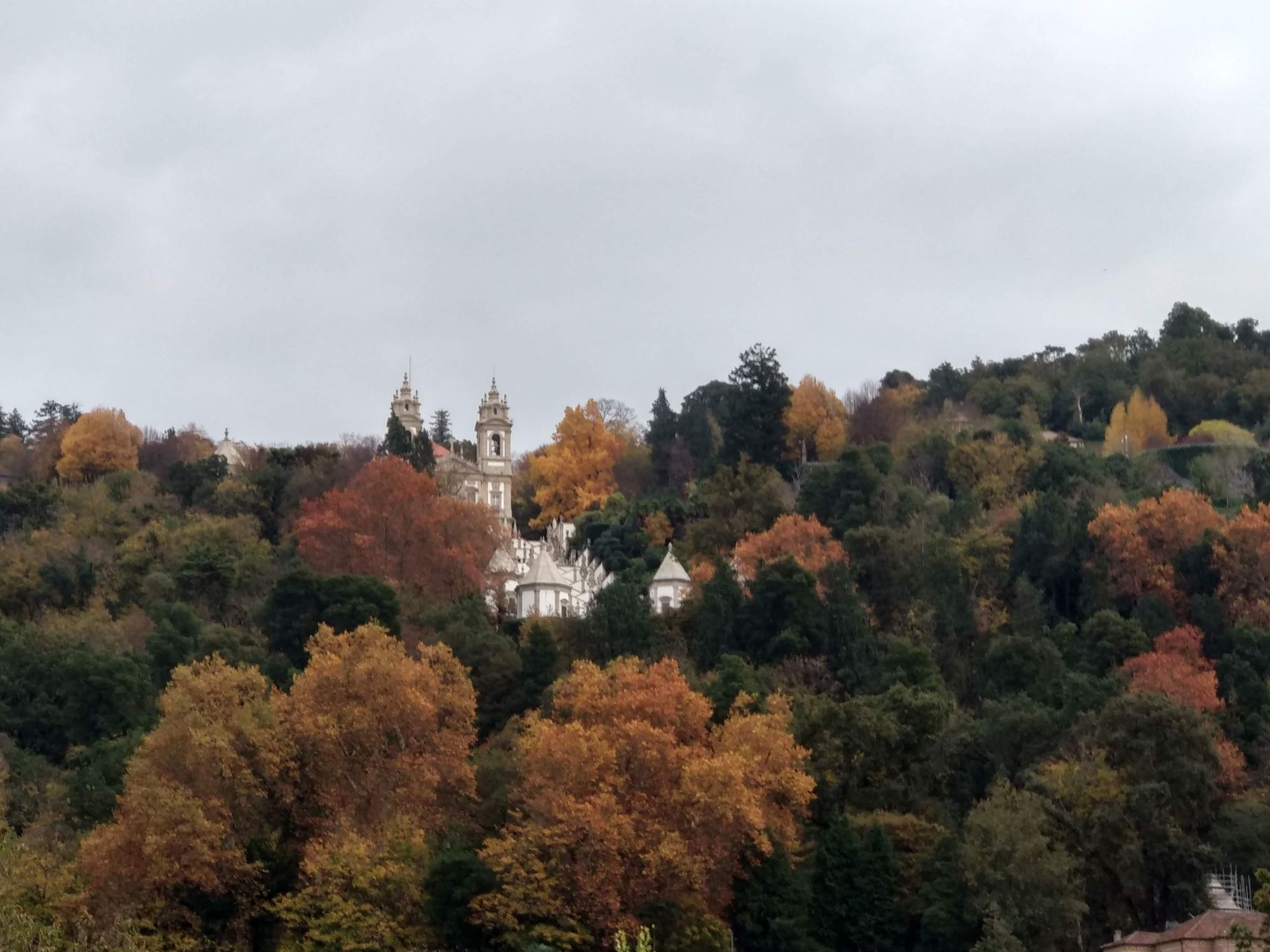 The base of the steps in where the fun really begins. There is a water powered funicular, or you can climb all five staircases and 577 stairs. During Holy Week, penitents climb on their knees to the top. We took the stairs, but used our feet.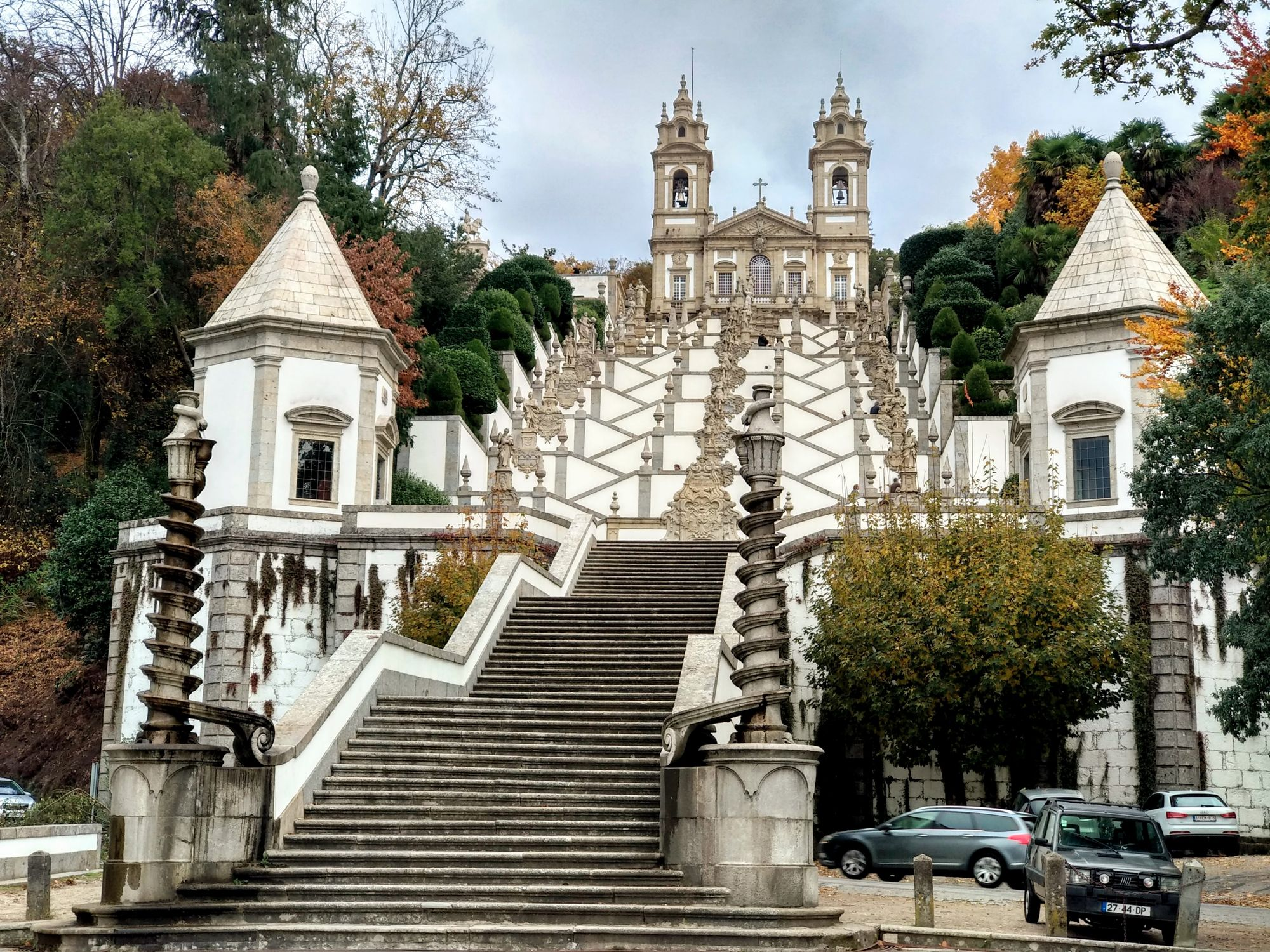 I never thought I would be singing the praises of a staircase, but this one was pretty amazing, and of course, being high up the mountain, the views weren't too shabby either.
The area around the church is something of a tourist attraction, with a couple  of hotels and a lovely park to walk around behind the church.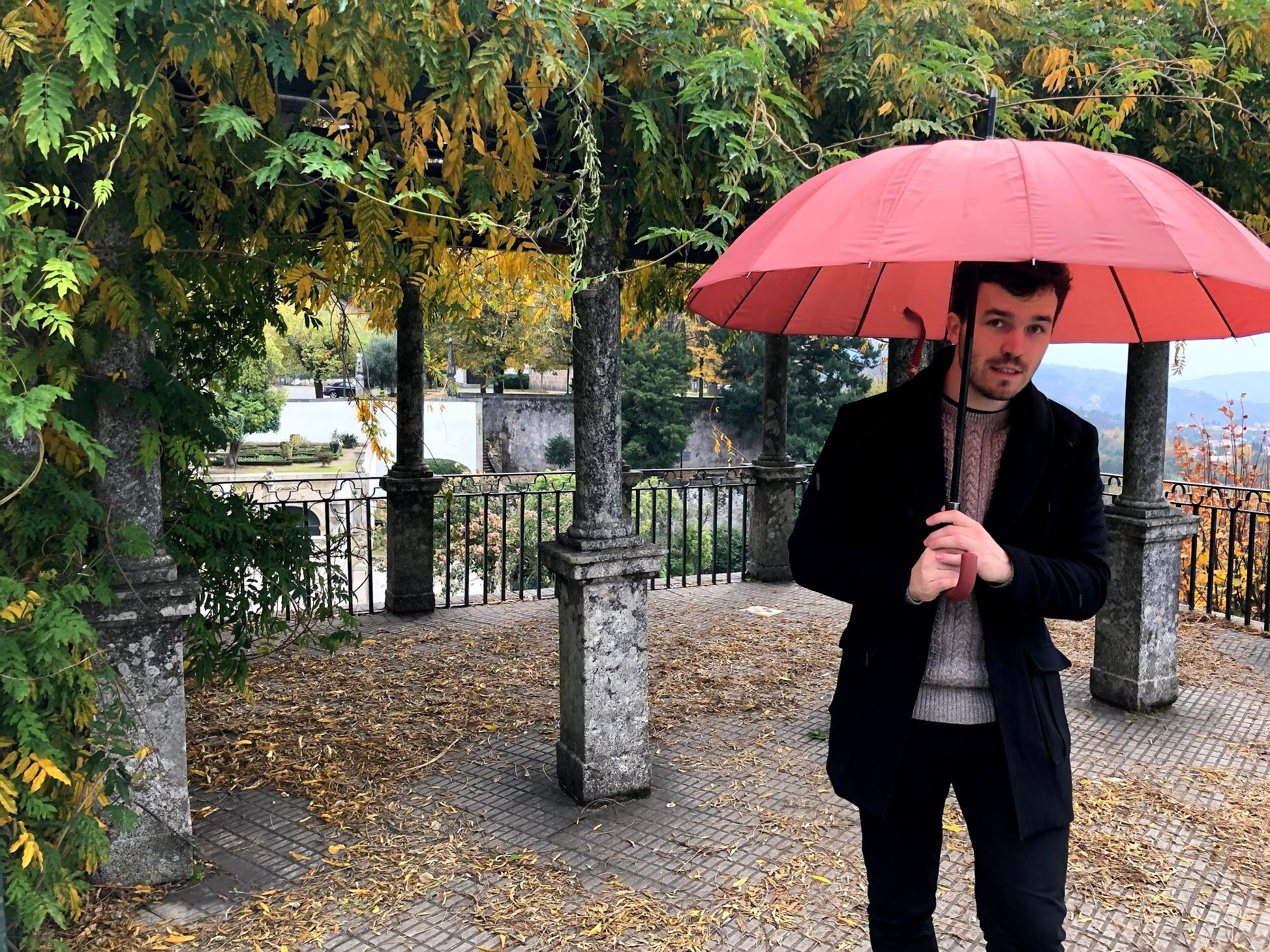 We were ravenous by this point, so we went back down the steps to a nearby restaurant called O'Portico.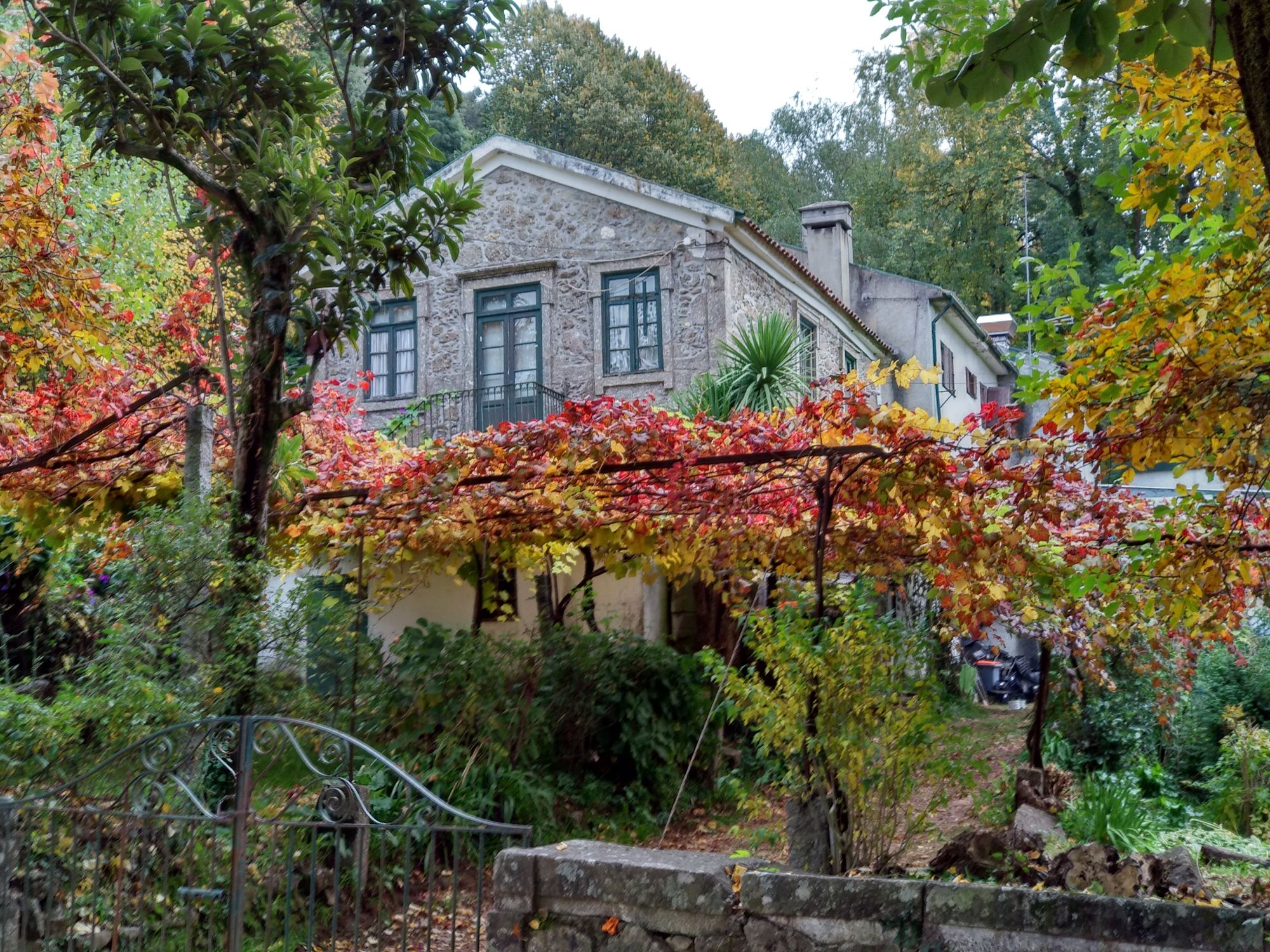 Their specialty is goat, but they had sold out of that. Instead we ordered a mysterious bread and pork dish that was a bit like stuffing, and came with an assortment of offal on the side.
We had initally planned to get the bus back to the centre of Braga, but we ate so much that we felt we needed a walk, so back down the hill we went, stopping for a quick coffee in the town centre before getting the train back to Porto.