Italy
Hiking in Sicily - Lo Zingaro Nature Reserve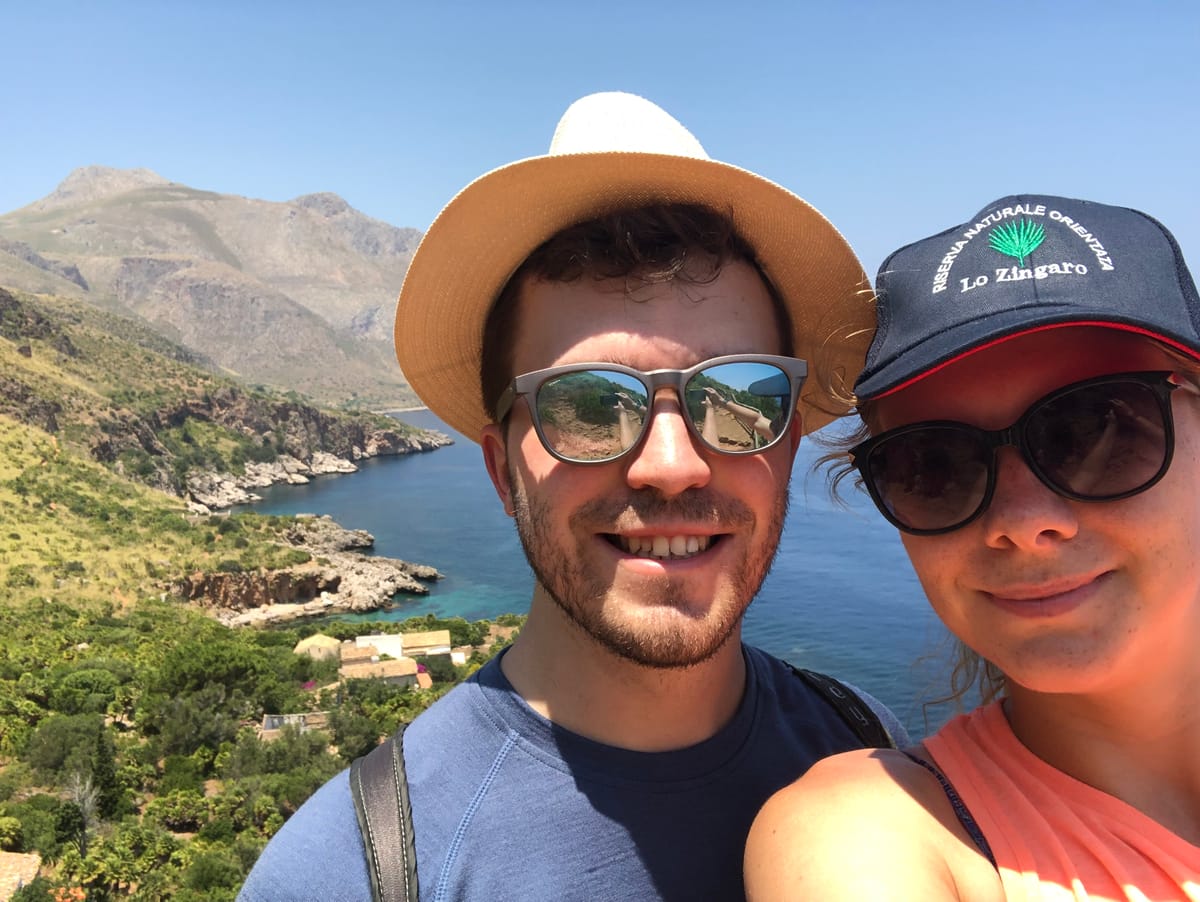 Two months into our stay in Palermo, and the list of things we wanted to see and do and visit had grown longer than when we arrived. We had ran out of time though, so we decided to spend our final day doing one of our favourite activities, hiking in a beautiful national park. We were catching a late flight that evening we didn't want to spend the day hanging around, so we hired a car, chucked our backpacks in, and headed for Lo Zingaro national park, about an hour's drive from Palermo.
There was only one problem with this plan. It was the end of June and Europe was in one of its most severe heatwaves. The news was full of people dying from dehydration, exertion and exhaustion. Governments were issuing warnings to stay at home and schools and offices were closed.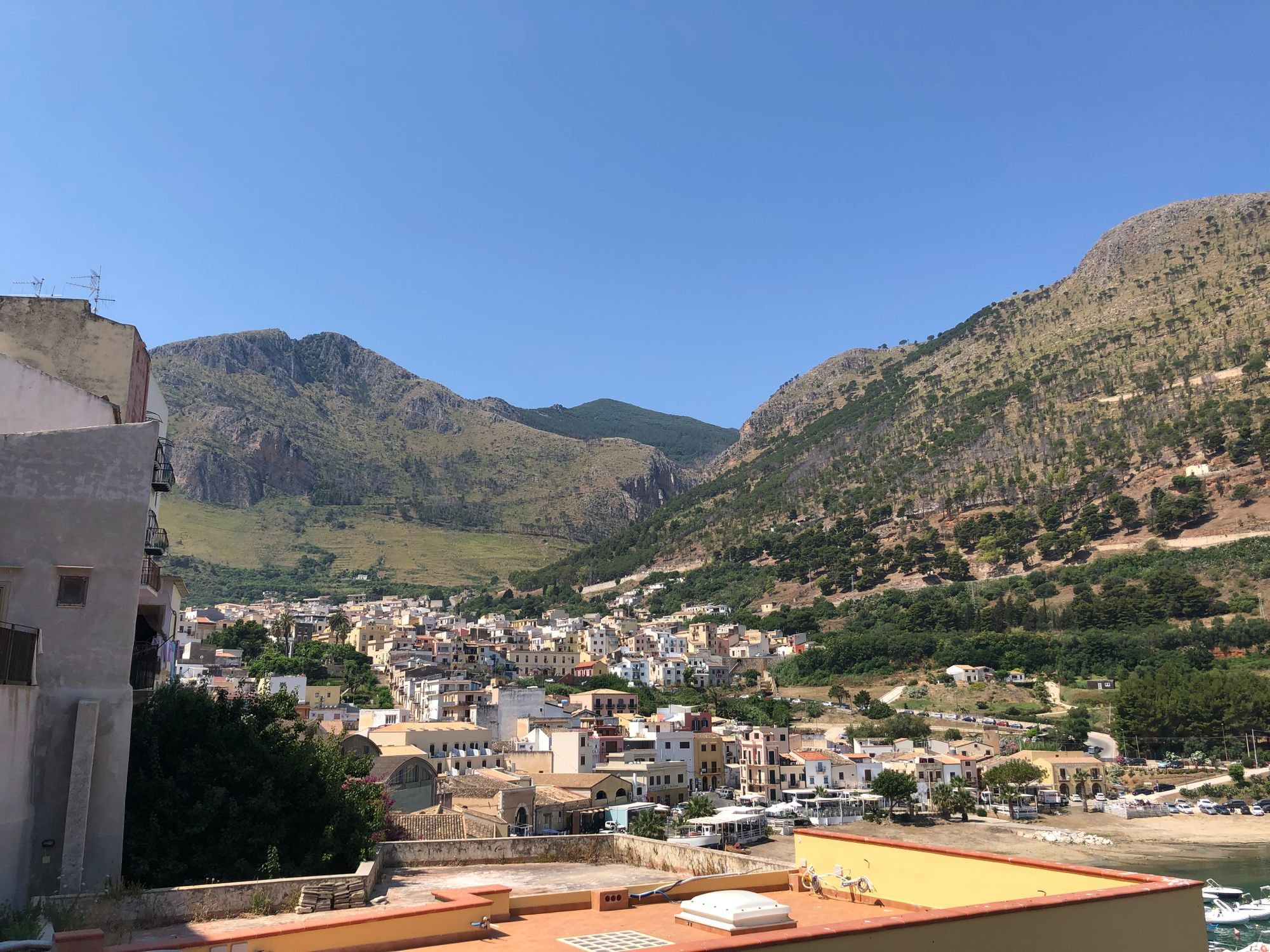 Before we hit the park, we visited Castellammare del Golfo for some breakfast. The town itself isn't very interesting, but the sandy beaches nearby were full of Sicilians enjoying the sea. As we bought some sfincione (Sicilian pizza) for a picnic in a bakery, Nicolas explained our plans for the day using his Duolingo Italian to the lady serving us. She sucked her teeth.  "Caldo" she said fanning herself, then "cappello", patting her head. I resolved to buy the next hat I saw.
We drove out of the town along the coast. Lo Zingaro was land initially designated for a motorway, before, in 1981 becoming Siciliy's first national park. This means you basically follow the coast road and when it ends, then you've arrived.
We bought our entrance tickets and started walking along the main path. It was hot. Real hot. I was rather happy about the overpriced cap I bought from the shop outside the park.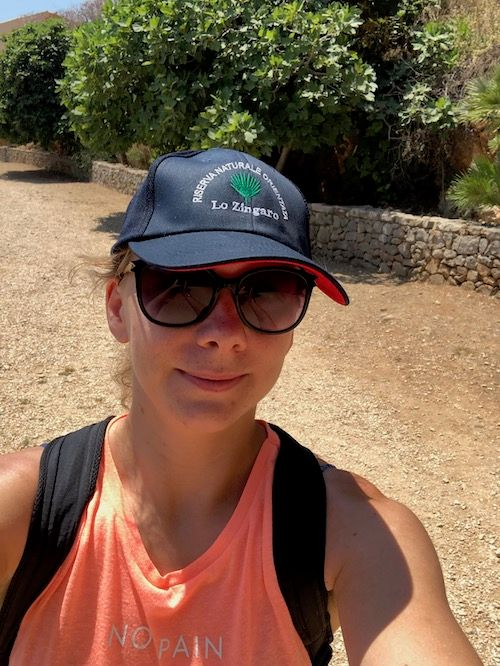 Soon, however, we got used to being perpetually soaked in our own sweat, and instead admired the views, and what views they were. We wound our way along the hillside, with views over the beaches, boats and holiday makers below. The enormous gulf stretched out behind us.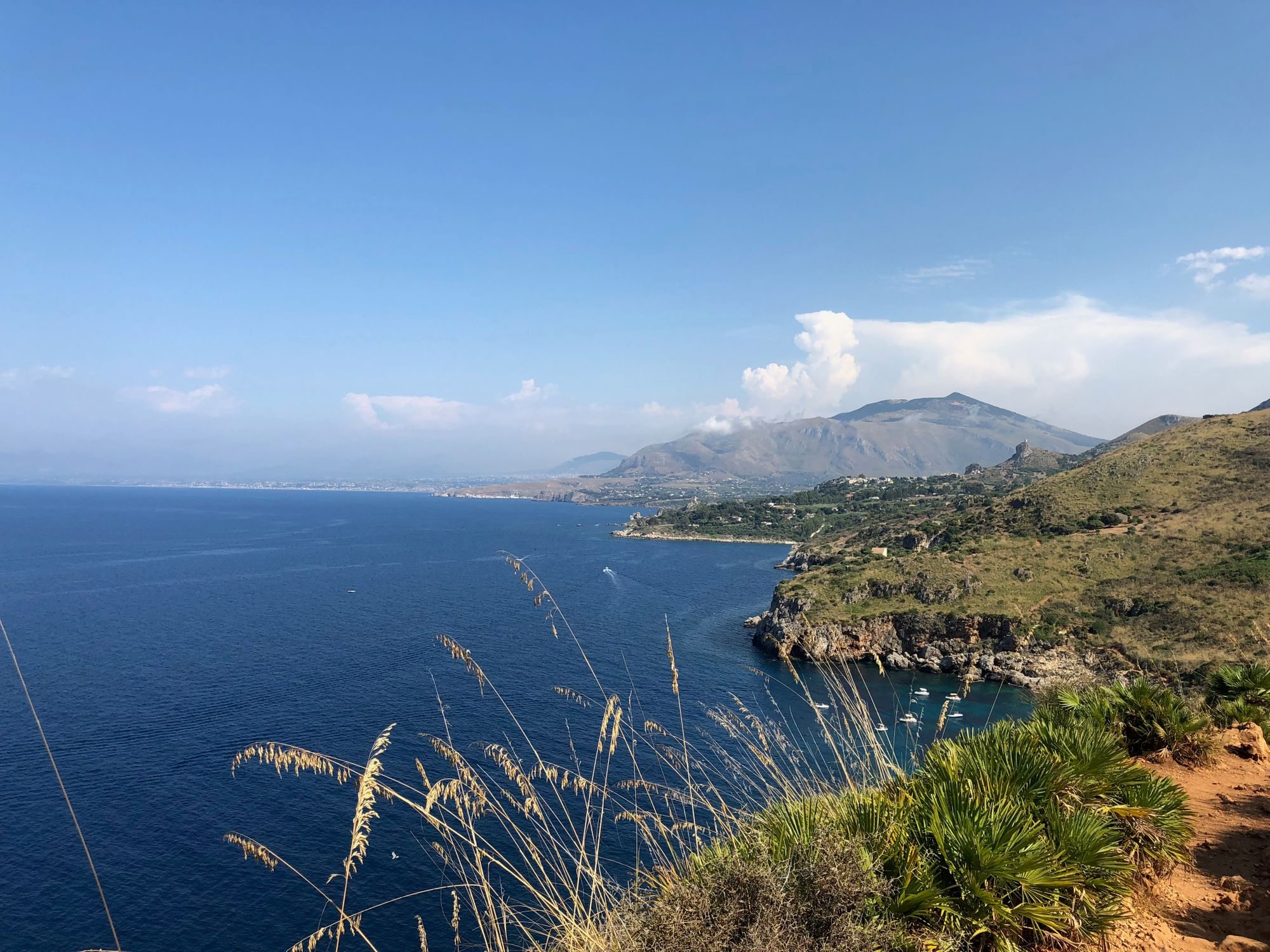 Every so often, we would come across old houses, several of which had been converted into museums for visitors, about things like farming, wildlife and local handicrafts.
Our target was a huge prehistoric cave about two thirds of the way through the park. Archaeologists had discovered all kinds of houses and human remains in it, dating back thousands of years, It was enormous but smelt strongly of bird poo. We didn't linger there, despite it being cool and shady.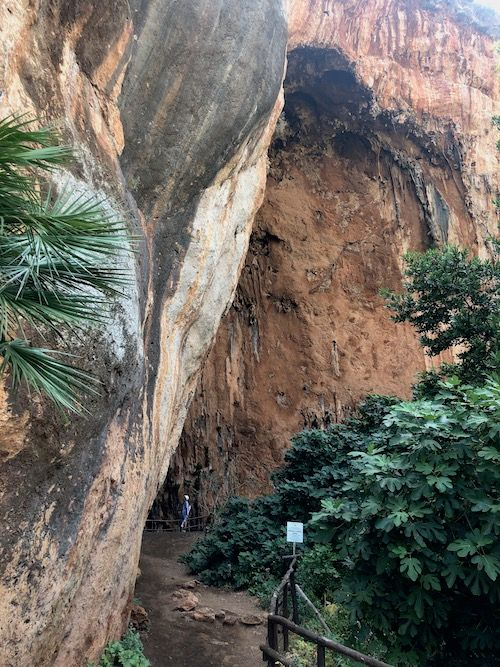 At this point we turned around and began the difficult task of deciding which of the seven idyllic beaches we passed was the perfect one for a swim and a picnic. Eventually we selected a small cove with some shade and only a few sunbathers, tanned and expert Sicilians with parasols, cool boxes and snorkeling equipment.
Needless to say, swimming after our sweaty hike was bliss.
We hiked the rest of the way of the park, and finished the day with a final Aperol Spritz in the ridiculously cute hamlet of Scopello, before heading to the airport. Lo Zingaro, like Sicily in general, had been a beautiful and fun adventure.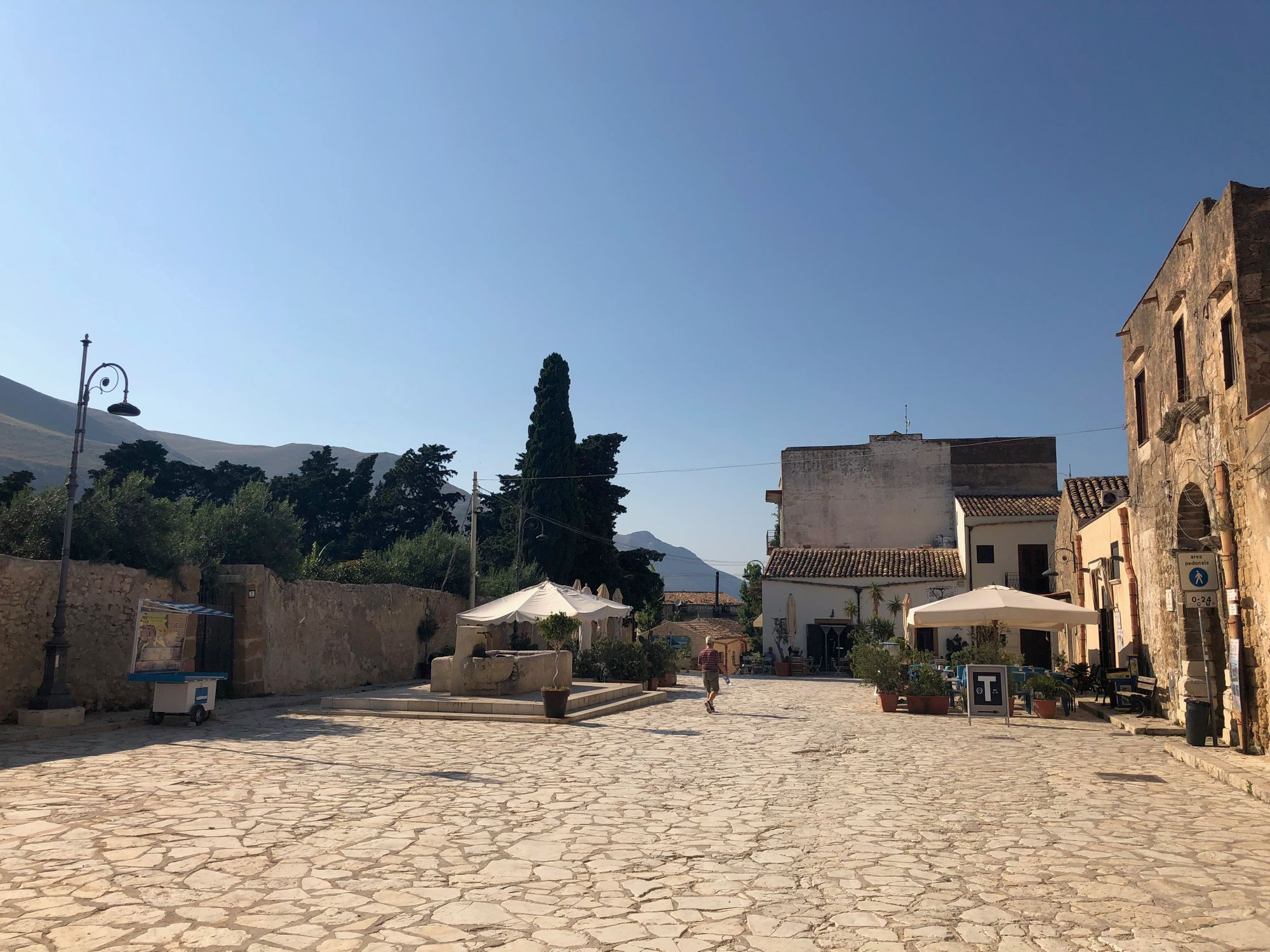 What to know about visiting Zingaro
Get there by car. We hired one from Locauto and had a great experience. It was also very cheap, even for one way hire.
There is a €5 entrance fee for Lo Zingaro but parking is free. There is a car park at either end of the park, but we started the Eastern side because the beaches are less crowded there.
Wear trainers or hiking shoes - the paths are maintained but uneven and the people we saw in flip-flops were not enjoying themselves. You might also want sandals for the beaches though, as some of them are rocky.
The main "easy" path is 7km each way. Walking the whole thing takes about two hours in each direction, not including swimming time.
There is tap water inside the park at regular intervals and marked on the path, but bring a bottle. There is no food inside. Bring a picnic.
It's still worth visiting even in the heat of summer. There are beaches along the path, so if you don't want to hike in the heat, you can go to one of the ones close to the park entrance.