Italy
The Valley of the Temples
What better way to celebrate your birthday that with a load of old relics?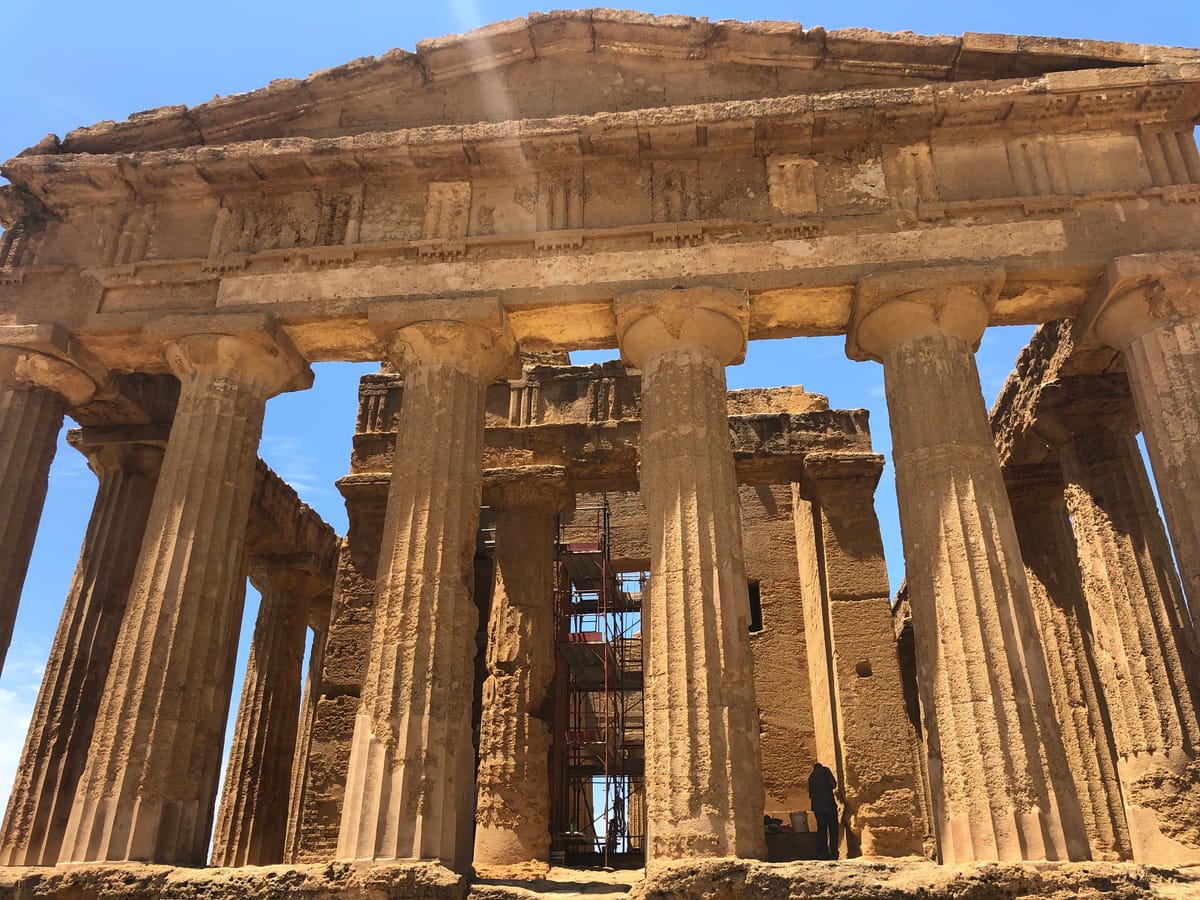 What better way to celebrate your birthday that with a load of old relics?
With my parents visiting, we took the hire car and drove through Sicily's rugged interior to the famed Valley of the Temples. Driving through Sicily's interior was about as stressful as you might expect - I was happy not to be in charge of the car. The speed limits on the winding single carriageway rarely got about 50kmph, and so were being completely ignored by every other vehicle on the road. It's a novel experience being overtaken on a blind bends by lorries.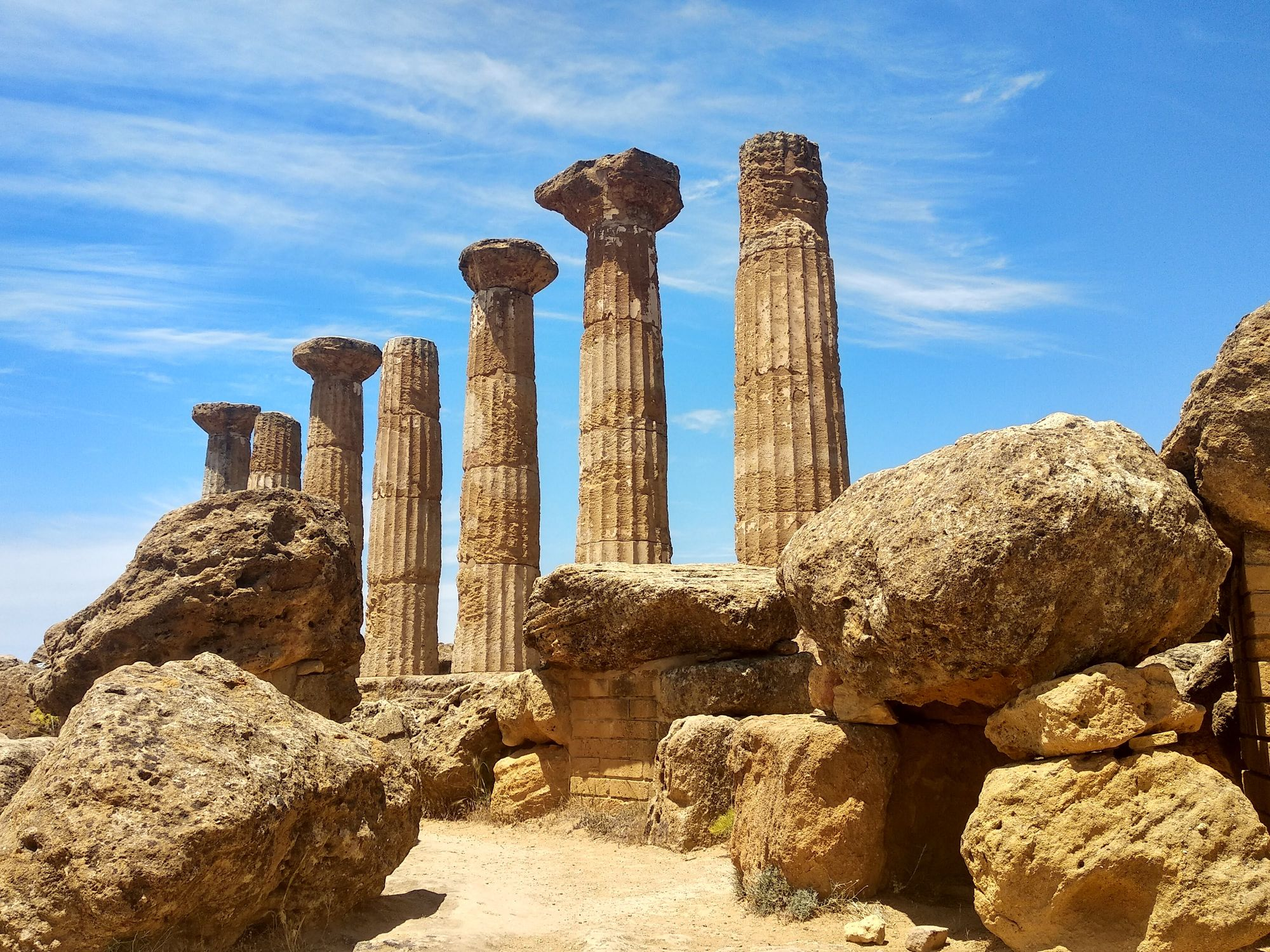 Happily, we survived and made it to the Valley of the Temples. This giant archeological site was a thriving ancient city called Akragas, and it's name is something of a misnomer -  all of the temples are on a ridge, not in a valley at all. They used to serve as beacons for sailers arriving in Sicily. They are everything you want in an ancient temple complex - sunbaked, dusty red monuments to another time.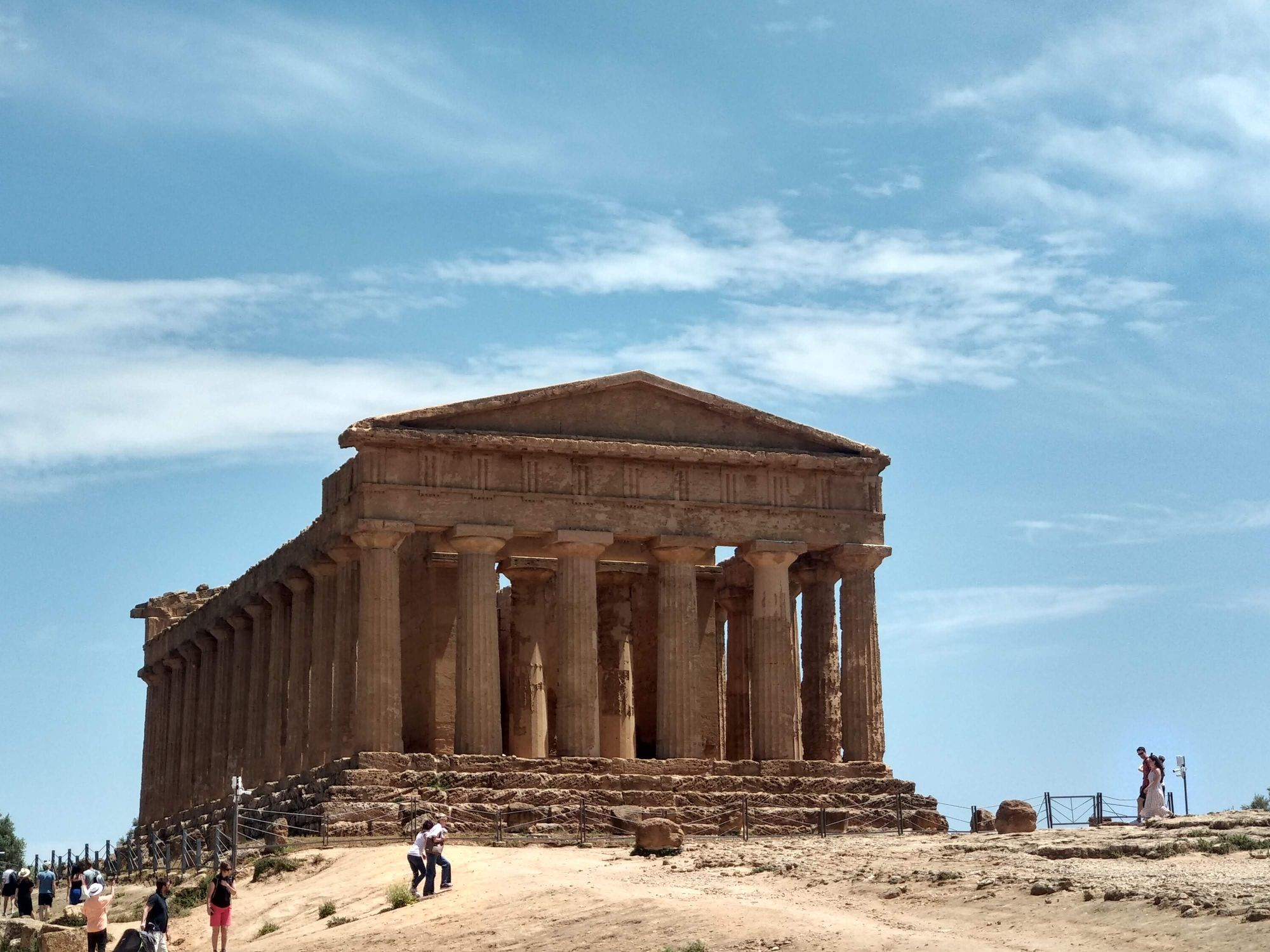 The highlight is undoubtedly the Temple of Concordia, which has weathered earthquakes to stand almost as it did in 430BC, although it has been a church at times during the intervening years. We also thoroughly enjoyed the collection of Girgentana goats - a breed unique to the region which have horns that look like overgrown fingernails, or Twizzler crisps.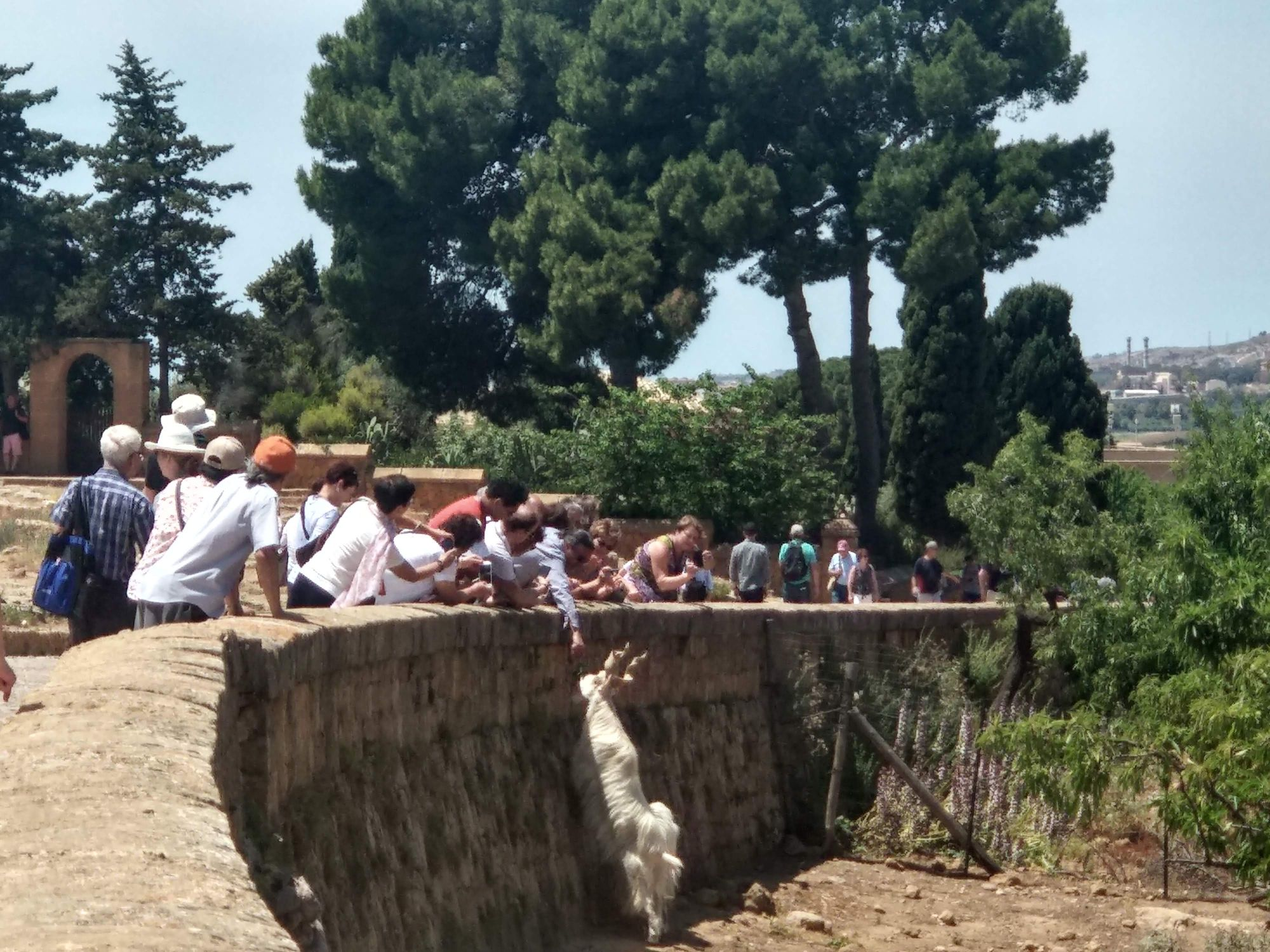 After lunch at a rather delicious pizzeria, we decided we had had enough of ruins, and went to check out one of southern Siciliy's famous natural landmarks - Scala dei Turchi.    
Scala dei Turchi is named because the Arab pirates who used to hide out on the beach were known by the locals as Turks. It's a curious blinding white stepped rock formation. In summer you can sunbathe on it, jump off it and generally hang out in its vicinity. Unfortunately when we got there the clouds had rolled in, and it was channeling Antarctic more than Mykanos. We spent a while watching enthusiastic tourists wade through the chilly water to get onto the rock, but decided against it. We were all pretty underwhelmed, but maybe it's nicer in summer?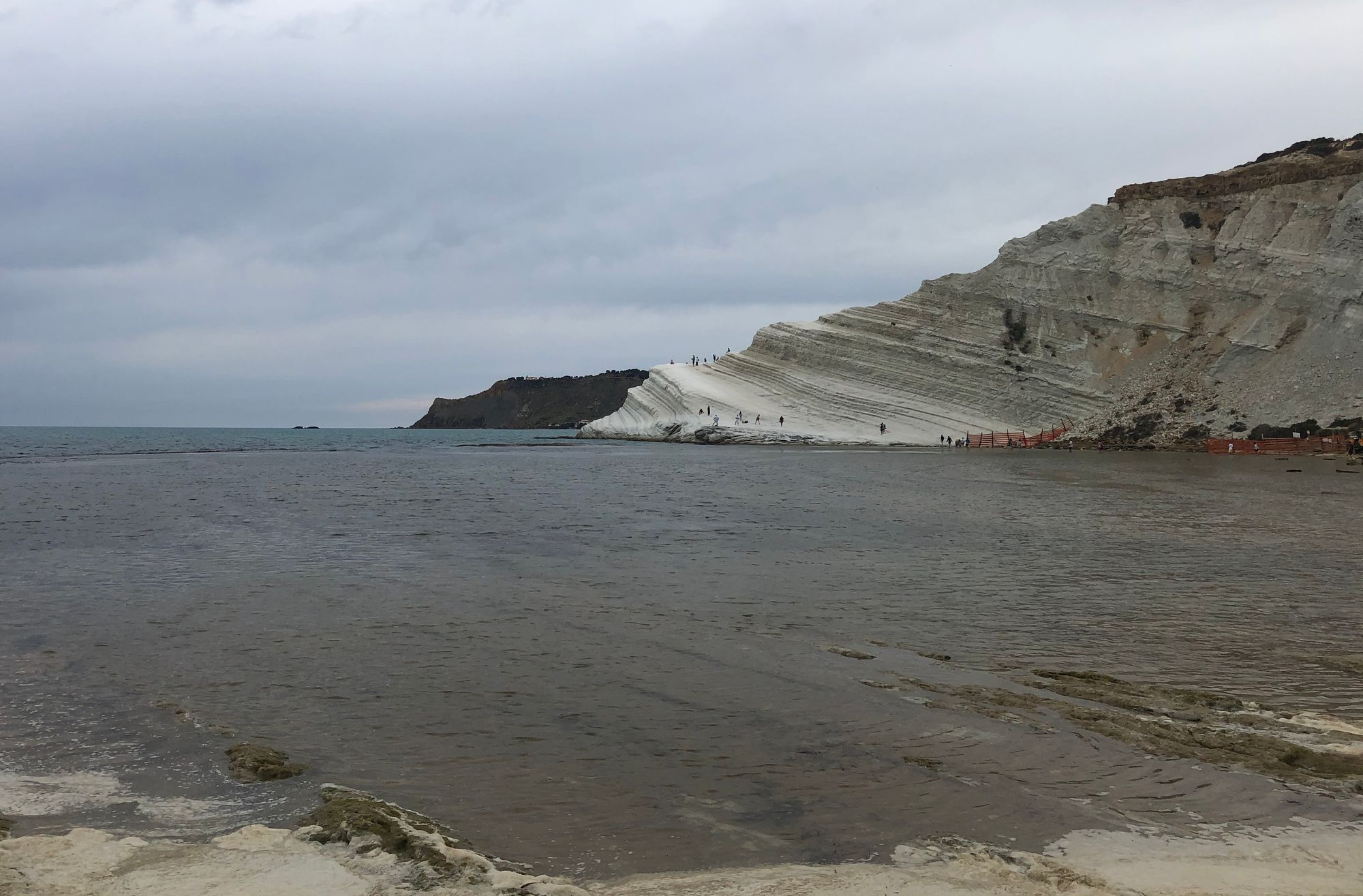 We attempted one final stop on our road trip - Sciacca, a beach front town which had a nice city centre. We didn't stop though for the most ridiculous reason -  we could not find a parking space. There was some festival (probably in celebration of my birthday 🙂 ), and parking was forbidden in the city centre, so we just drove though it. It looked nice from the outside though!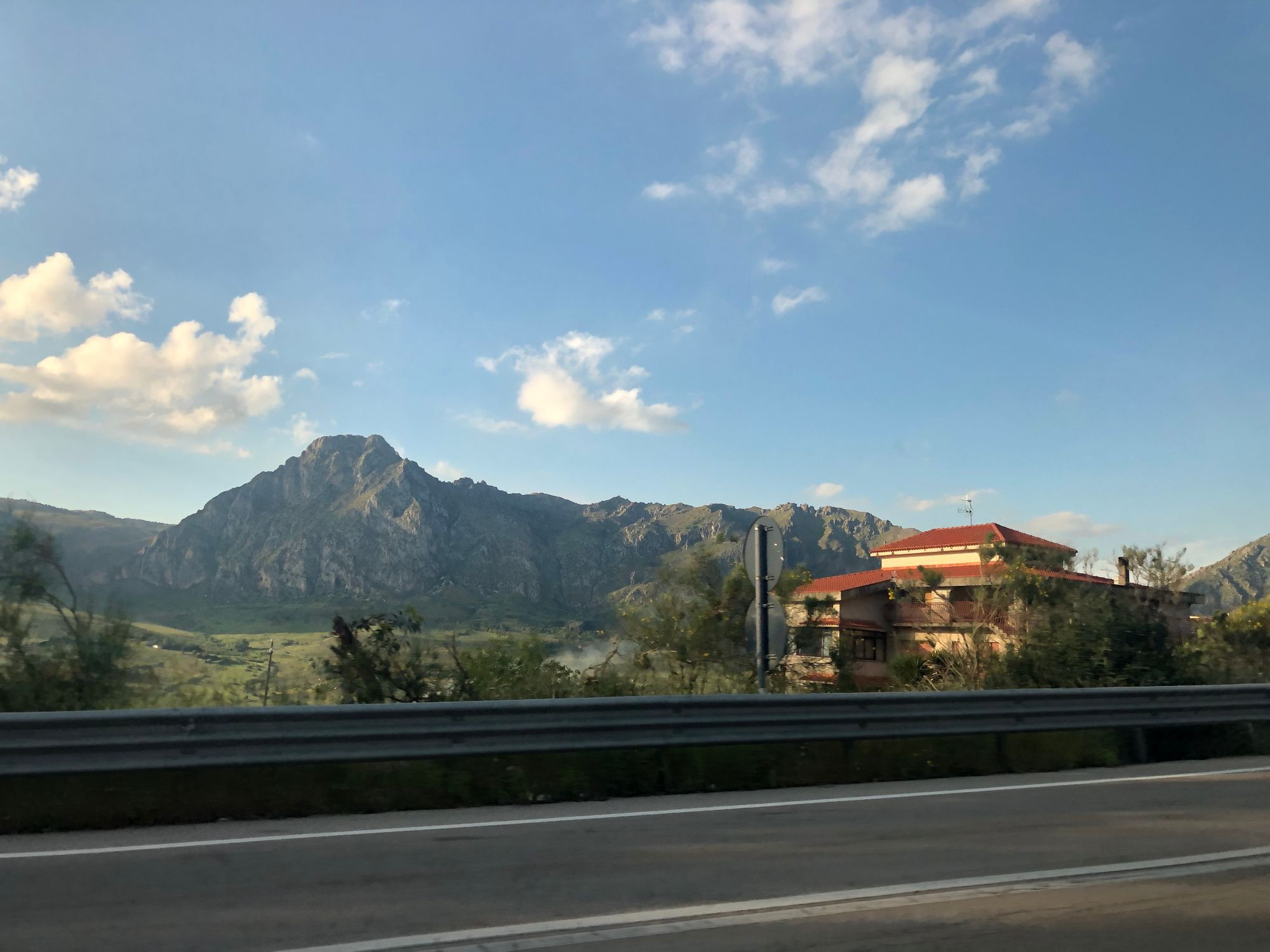 Then it was time to drive over the mountains and back to Palermo. This time on a motorway thankfully, and no less scenic!